The UN climate summit in Glasgow ended on Saturday. Immediately there was a storm of criticism: the world was once again not saved from climate change. The British chairman of the summit even had to cry at the result, too much "bla bla bla" – words of Greta Thunberg – and not the "action, action, action" that Prime Minister Rutte was talking about. Of course, Glasgow's results don't go far enough. But if you look closely, you can see that the Paris Agreement is beginning to bear fruit.
Pieter Pauw is a senior researcher at the Frankfurt School of Finance and Management.
Five years ago, I was asked to work temporarily as a senior advisor at the German Ministry of Economic Cooperation and Development. The annual UN climate conference was to be held in Bonn in 2017. In previous years, the 'negotiations' about international climate policy had become a kind of annual fair: a hive with tens of thousands of participants, busy with all kinds of things surrounding the negotiations. Germany wanted to shift the focus back to the negotiations by organizing a smaller summit. I wholeheartedly agreed. Establishing the rules for transposing the Paris Agreement was a priority, the rest was secondary.
The Glasgow summit shows that I was completely wrong. The real results are no longer achieved during the negotiations, but at the annual market around it.
Block all countries
Firstly, because in 2015, after years of difficult negotiations, a far-reaching agreement was reached in Paris on combating climate change. That agreement is rock solid: the US is participating again and the final rules have been laid down in Glasgow. It was never the intention to reach a new or better agreement in Glasgow.
The confusion is understandable, as the chairman of the negotiations himself called Glasgow the "last hope" of limiting global warming to 1.5 degrees.
Second, in such negotiations, decisions are made according to the principle of the least common denominator. With 197 negotiating parties, there is always someone who prevents greater ambitions. In Glasgow, the US in particular did not want to put more money on the table to support developing countries; China and India were unwilling to accept firm language about phasing out coal; oil states denounced the cessation of fossil fuel subsidies. In fact, until 'Glasgow' it had never been possible to mention fossil fuels in an agreement on the UN climate negotiations because of this principle of the lowest common denominator. As if you want to solve the corona crisis without mentioning the virus.
We therefore find the real results in Glasgow outside the text of the negotiated agreement. What we failed to do in Bonn was precisely the strategy of the British. They are betting on what is known in science as 'climate clubs': smaller groups of countries that take action outside the UN climate negotiations, with specific goals and conditions for membership. Because the actions contribute to the implementation of the Paris Agreement, the launch of every climate club was good news during the climate summit.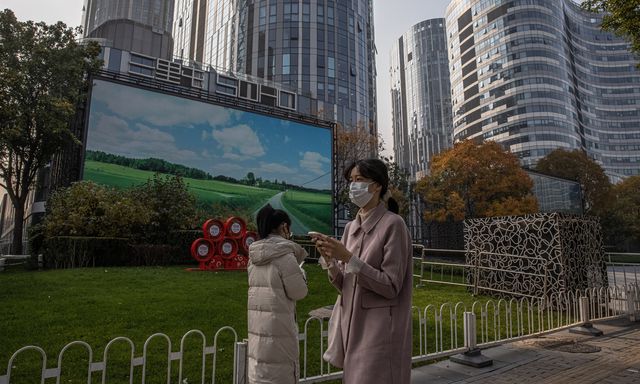 Also read: China still participates in Glasgow, where did that turnaround come from?
stop with coal
To name just a few of those clubs: a alliance of 46 countries has agreed to phase out the use of coal in the 1930s (major economies) or 1940s (worldwide). Some of the world's largest coal consumers are also participating, such as South Korea, Indonesia and Vietnam. Poland and Ukraine, major European consumers, have also signed. Non-state organisations, such as energy companies, can also sign at a later date to increase the effect.
Another alliance of countries and banks stops supporting fossil fuel projects abroad. Even during the summit, the number of participants grew from 24 to 39. The Netherlands, Germany and France, among others, did not want to participate at first, but gave in to social pressure: they wanted to tackle climate change seriously, didn't they?
Denmark and Costa Rica have the Beyond Oil and Gas Alliance created for countries that stop issuing new licenses for oil and gas production. Only twelve countries are participating – but even this was unthinkable a year ago. There were also climate clubs that measured the current methane emissions reduce by 30 percent, deforestation stop in 2030 on stop selling of cars with combustion engines by 2040, to name a few examples.
In addition, many countries have accepted a 'net zero' target: a year in which the country no longer emits CO2 net. Even before the summit, major polluters such as the EU and the US (by 2050) and China (2060) came up with such targets. In Glasgow, among others, India (2070), Australia (2050) and the oil state Nigeria (2060) joined them. It is unlikely that the UN climate negotiations with 197 parties could have committed any country to such a target, but outside the negotiations it has quickly become the new norm.
Also read: Only optimist sees progress in climate conference agreement
And now run
If all plans are implemented, global warming will remain possible limited to 1.8 degrees. Before the Paris Agreement, we were still heading for nearly four degrees of warming.
'Glasgow' thus marks an important step towards the end of fossil fuels. However, the plans and promises made must be carried out. Climate will have to become a spearhead of the new cabinet. But voters, consumers, employees, employers, passengers and investors, and so on, must also ask themselves how dangerous climate change can be averted. Every day is one too many delays.
A version of this article also appeared in NRC Handelsblad on November 17, 2021 A version of this article also appeared in NRC in the morning of November 17, 2021
---