One of the most endearing and long-awaited aspects of returning to our usual activities are first-hand experiences and experiencing the wonders of the world with our own senses. One of the ideal places to have that closeness to nature and live unique experiences is undoubtedly Los Cabos.
Less than 30 kilometers from the mighty Los Cabos Arch, San José del Cabo is home not only to the beauty and pulsating vibes of Baja California Sur, balancing its imposing desert and maritime geography with abundant hills of great diversity of cacti and unique vegetation, but also which is also home to one of the most fascinating new meeting points for culture, art and gastronomy: District 23400. (hyperlink https://www.visitaloscabos.travel/distrito-23400/)
For visitors interested in walking the quiet streets of San José, discovering its history and its essence, District 23400 offers a vital experience with culinary and artistic offerings: diverse, original and fascinating.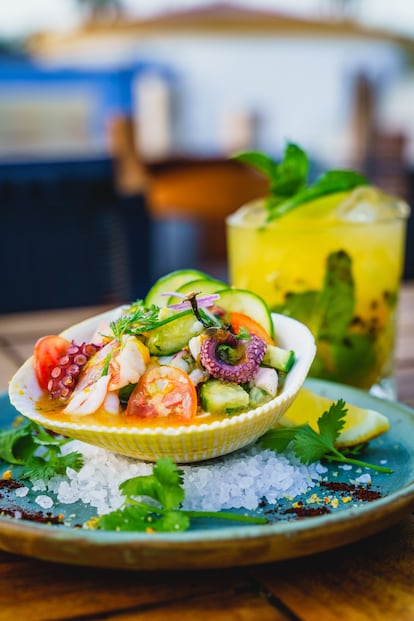 Fusion of flavors and explosion of senses at sea level.
District 23400 welcomes us with more than twenty restaurants, bars, gastropubs and venues, where the artistic and gastronomic experience are the ideal stimulants to better appreciate the history and unique beauty of San José del Cabo, but also the perfect pretext for a Unforgettable gathering between friends, family and strangers, or a land where love is sifted with the fusion of flavors, aromas, as well as more surprising colorful tones and textures.
There where tourist activities, jewelry and art galleries in various versions reflect the warmth and unique sense of the entire entity, for its part District 23400 named after the postal code to which San José del Cabo belongs, we are in front of the emergence of a new threshold of sensory and cultural experiences through gastronomic curatorships from the best in the world contributed by the talent of chefs, landed on a superior quality through three events; Tasty Tuesday, Gourmet of sidewalk and fusion San José.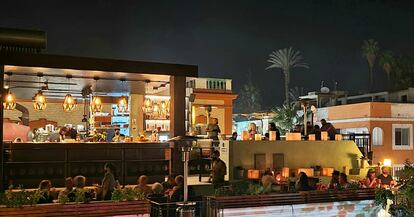 Enjoy a delicious and well-seasoned Tuesday through its Tasty Tuesdays, embark on a tour of delicacies and adventures in its Gourmet sidewalk offer, or delve into its most modern and purposeful culinary range under the concept of San José Fusión. of the many ways at our disposal to taste and expand our panorama from food.
Currently, District 23400 emphasizes and builds its meaning more genuine from an unprecedented gastronomic movement, where the dynamism around chefs, restaurants, unique and dedicated dishes, as well as its most attentive diners and willing to live experiences of a distinctive stamp, close the virtuous circle for the present and future of San José del Cabo as a strategic focus and an obligatory reference point for South Californian culture to the delight of the modern world.
Discover in detail the participating restaurants in visitaloscabos.travel/distrito-23400/
---