After a new quarter full of record figures, the distance between the top and the bottom of the American business community has widened again.
Facebook, Alphabet and Microsoft released resounding figures for the third quarter of this year this week. Apple and Amazon will follow on Thursday and they are not expected to lag behind their competitors.
What can we learn from the numbers? Four conclusions.
1Big tech companies don't suffer from all the criticism and scandals
This week, US media published dozens of articles based on documents from whistleblower and ex-Facebook employee Frances Haugen. With yet another major revelation that damaged Facebook's image, among other about how Facebook employees unsuccessfully warned management about misinformation and conspiracy theories surrounding the US presidential election.
No matter how harmful the publicity, it didn't matter to the company Facebook. That achieved quarterly revenue of 29.01 billion dollars (24.99 billion euros) – a growth of 35 percent compared to a year earlier. Profits rose 17 percent to more than $9 billion.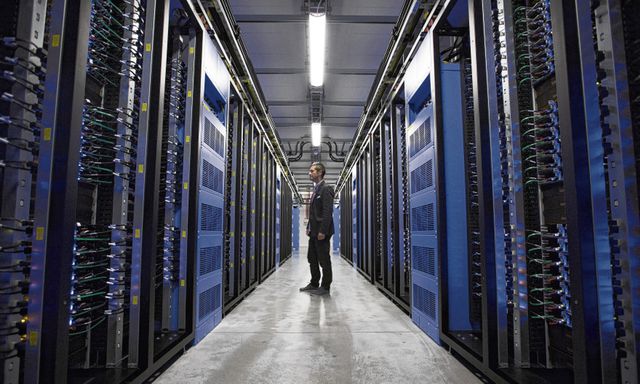 Also read: Does Facebook still control itself?
In fact, Facebook's advertising machine continued to run so hard that a major luxury problem threatened: too much cash on the balance sheet. To prevent that, Facebook invested the abundant billions in, among other things, buying back its shares to drive the price up: 13 billion dollars in the past quarter.
In addition to whistleblowers, Big Tech was again confronted in the quarter with government agencies in Europe and the US launching one investigation after another to curb the power of the big tech companies. Apple, Amazon, Google and Facebook are currently being met by tech website The Information seventy different studies faced.
Google's lawyers are the busiest with 25 lawsuits, ranging from investigating Google's monopolistic behavior in the advertising market, to violating copyright laws and doing too little against the spread of fake news.
It did not affect the financial performance of Google's parent company Alphabet in the least. Alphabet reported sales of $65 billion, a whopping 41 percent more than a year earlier. At the time, Google was still suffering from declining advertising revenues in the retail and travel sectors due to the global lockdowns.
2 Due to the pandemic, Big Tech is only growing faster
To say that the major tech companies are not affected by the pandemic is an understatement. Double-digit growth rates are no exception. How is that possible?
It is partly logical: last year was a difficult year, especially for ad-driven tech companies such as Facebook and Alphabet. This means that the profit and turnover are now even more positive compared to last year.
At the same time, Amazon, Microsoft, Apple, Alphabet and Microsoft showed themselves very resilient to any kind of setback. The companies are not dependent on a single source of income. Setbacks from the pandemic — an initial stagnation in ad revenue for Facebook, pressure on Apple's laptop and iPad sales from chip shortages — were offset by growth in other business units.
For example, Alphabet saw the revenue of video service YouTube increase spectacularly due to the pandemic. Microsoft saw the number of Microsoft Teams customers grow due to the popularity of working from home and video conferencing. More money has also been made with the sale of gadgets and gaming for some time now.
Amazon is the big winner of the corona crisis. The company faces completely different risks: Amazon is growing so fast that its workforce cannot keep up with the growth. The Amazon staff shortage (1.3 million employees) is so dire that anyone who now works in an American distribution center will receive thousands of dollars in start-up bonus.
Also read this opinion piece: No, Big Tech does not regulate itself
3 The damage of Apple's new privacy policy is palpable
Last summer, Apple added a new feature to its operating system: App Tracking Transparency. It gives Apple customers the ability to make them less likely to be tracked by the apps they use.
Facebook in particular was furious about this new functionality. Facebook mainly has a lot of small advertisers as customers: local entrepreneurs, who benefit from advertisements that are aimed at people with specific interests or who live in a certain city or neighbourhood.
Now it is feeling the effects of the measure. Facebook executive Sheryl Sandberg told investors this week that Facebook's growth would have been much higher without Apple's new rules. Although the effect on Facebook's share was not too bad. Investors were quickly reassured. Facebook announced, again, that it would buy its own shares. This time for $50 billion.
Who did suffer from Apple's new privacy measure was Snapchat, one of the few American tech companies that still manages to maintain its position among the Big Five. CEO Evan Spiegel, initially a supporter of the new rules, saw his company's share price drop by a quarter on Wednesday after severely disappointing advertising revenue.
4 The cloud is the major growth market
Due to the corona crisis, the demand for cloud services has increased spectacularly. The cloud divisions of Microsoft, Amazon and Alphabet are benefiting from all that distance education, digital conferencing and online shopping. Microsoft generated almost half of all revenue (more than 20 billion dollars) from this branch last quarter. That was considerably lower for Alphabet (5 billion), but that was also where the big growth was for Alphabet: 45 percent more than last year.
How much that is for Amazon will be revealed on Thursday, although it is certain that records will be broken again. Andy Jassy, ​​who has completed his first quarter as Amazon's new CEO, was one of the first, along with founder Jeff Bezos, to think in 2003 that cloud services were the future.
---