The race to the Oscars seems to have begun. More and more countries are submitting their film for a chance to win the Oscar for best international film. So is Mexico. Mexico has announced that they have chosen Noche de fuego (2021). This movie will soon be available on Netflix. The trailer can already be seen.
Noche de fuego premiered at the Cannes Film Festival earlier this year and won special mention in the Un Certain Regard section. The film is loosely based on Jennifer Clement's 2014 book of the same name. Noches de fuego tells the story of three young girls in a mountain town in Mexico during the drug war. They take over the homes of those who have fled and at times when nobody notices, they dress up as grown women. They live in a world full of magic and joy, but meanwhile there are great worries and they have to stay out of the hands of those who want to enslave them or turn them into ghosts.
The film is directed by Tatiana Huezo. This is her first feature film. She previously made several short films and documentaries. To know whether she immediately wins prizes with her debut, we will have to wait until the Oscar ceremony that takes place on March 27, 2022.
Noche de fuego will be available on Netflix from November 17.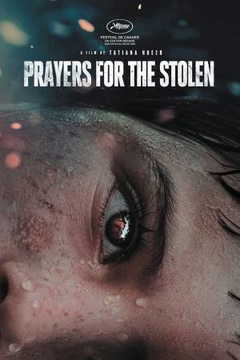 7.4
Coming-of-age story about three young girls who manage to find something of a normal life after all amidst the violence of one of Mexico's most notorious drug cartels.
Beeld: Still 'Night of Fire' via TMDb
Text: Netflix
.
---