Direct
Jose Luis Gayà celebrates Valencia's 2-2 win over Mallorca.JM FERNANDEZ (GTRES)
A half acrobatic and half desperate shot, also epic and full of heart, by captain José Luis Gayà scratched a point in the 98th minute for Valencia, stuck in a thicket in front of a lesser rival, although better organized, who fell in the Extra time playing with ten from 55 for the expulsion of Kang In. However, despite the final push, the effervescence caused by Pepe Bordalás fades. Sixth consecutive day without a win for Valencia. Meanwhile, the League continues to be cruel to Mallorca.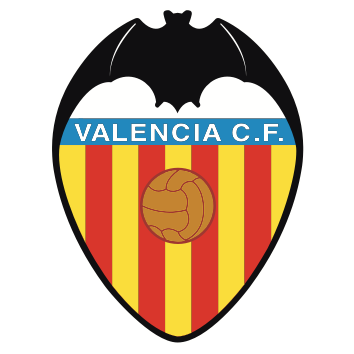 2
Cillessen, Gabriel Paulista, Foulquier (Jason, min. 74), Mouctar Diakhaby (Omar Alderete, min. 45), Gayá, Uros Racic (Carlos Soler, min. 45), Hugo Duro (Manu Vallejo, min. 63), Wass , Hélder Costa, Maxi Gómez (Marcos André, min. 45) and Gonçalo Guedes
2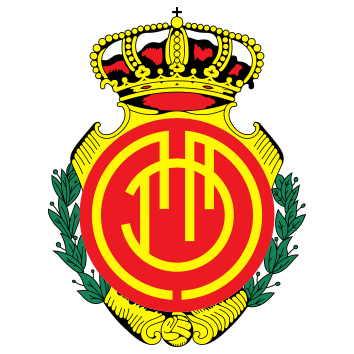 Manolo Reina, Pablo Maffeo, Valjent, Russo, Brian, Antonio Sánchez (Jaume Costa, min. 84), Iddrisu Baba, Ruiz de Galarreta (Battaglia, min. 74), Lee Kang-In, Dani (Junior Lake, min. 74 ) and Ángel (Fernando Niño, min. 62)
Sips 0-1 min. 31: Angel. 0-2 min. 37: Mouctar Diakhaby (pp). 1-2 min. 92: Gonçalo Guedes. 2-2 min. 97: Gaya.
Referee Carlos del Cerro Grande
Yellow cards Mouctar Diakhaby (min. 13), Lee Kang-In (min. 30), Maxi Gómez (min. 33), Wass (min. 51), Abdón Prats (min. 54), Brian (min. 76), Battaglia (min. 89) and Manu Vallejo (min. 93)
Red cards Lee Kang-In (min. 54) and Antonio Sánchez (min. 98)
The load of minutes, the barrage of injuries and the week-long day on Wednesday led Bordalás to design an eleven with absent players, the case of Carlos Soler, Hugo Guillamón and Omar Alderete, and other unexpected ones, such as the Portuguese Hélder Costa. That mix didn't go well.
The clash featured Kang In Lee's return to Mestalla, who left this summer for the island at no cost to the Vermilions. Meriton's gift to Mallorca ignited the fireworks after half an hour of play. Iddrisu Baba, with his usual display, anticipated Racic in front of the bench area. The ball was spat out towards the touchline, but while Racic remained immobile and passive, Baba sprinted, prevented the ball from leaving and handed it to Kang In, who wreaked havoc in the black and white area. Heeling to the left, glued to the lime line, he was knocking down opponents. In his climb, Racic and Diakhaby fell, victims of the South Korean's talent, hypermotivated on his return to Mestalla, where he understands that they did not believe in him. After bowling with the Valencia defense, Kang In dropped the ball back for Angel, a former Bordalás, to nail Cillessen.
In full local confusion, the second vermilion goal was not long in coming. A long ball from Baba, again to the left and behind the defense, gave another capon to the local defense. Ángel, Maffeo and Dani Rodríguez put the ball in the area and Diakhaby in his goal to the astonishment of Cillessen and the stands.
Past revolutions, aggrieved, and obsessed with showing that in Valencia they had minimized his ingenuity, giving him away in summer as if he were a twilight veteran instead of a project of an extraordinary footballer, Kang In went to the street in minute 55, expelled by double yellow after an ugly tackle on Wass. The song of his return could not be round. Until then, behind Baba, he was the best of his team. Baba and Ruiz de Galarreta, the balanced pair of Balearic midfielders, beat the lazy local midfielders.
Valencia's reaction against a rival with ten players resulted in several offensive waves from minute 70 that led to the tie in discount. Before, the push of their players was not enough because Mallorca defended themselves well. In one of those, Marcos André headed on goal, but Valjent saved near the line. With Carlos Soler, Marcos André and Manu Vallejo the team was activated but, designed to play something else, the game fell into a ball. Manolo Reina's first save came in the 89th minute. Four minutes later, in discount, a shot from Guedes hit Russo's head in his goal. Then, Marcos André, with his team charging desperately, alone against Reina, decided badly. Valencia arrived late to the game, but was saved in an acrobatic shot by captain Gayà as if it were a nine.
You can follow EL PAÍS DEPORTES in Facebook and Twitter, or sign up here to receive our weekly newsletter.
---