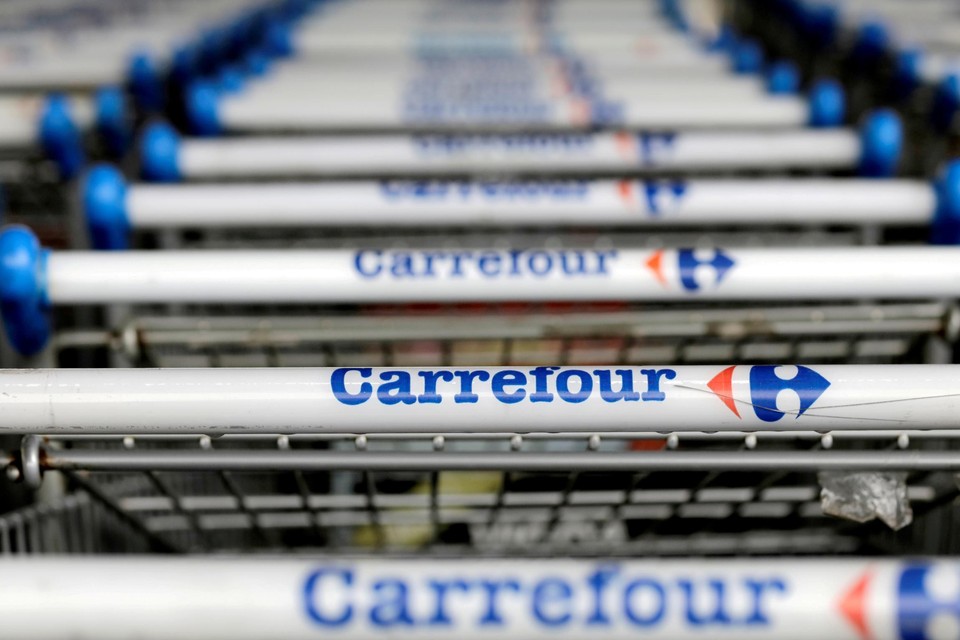 Supermarket chain Carrefour recorded more than 5 percent less turnover in the third quarter than in the same period last year. The French player announced this on Wednesday.
mtmBron: BELGA
Today at 18:55
Quarterly turnover in the Belgian stores of Carrefour during the months of July, August and September fell to 1.01 billion euros. On a comparable basis, that is a decrease of 5.4 percent compared to the same period last year.
"The performance reflects the decline in the market, taking into account food price pressures and a high base for comparison," said a Carrefour press release. After all, the turnover during the summer of 2020 was high, because many Belgians stayed in the country during their holiday due to the corona restrictions in force at that time.
Compared to the third quarter of 2019, turnover is stable, according to Carrefour.
In the second quarter, Belgian Carrefour sales had already fallen sharply compared to the same period in 2020 (-6.7% on a comparable basis), because stores sold much more during the first lockdown.
The entire Carrefour group achieved a turnover of 20.468 billion euros in the third quarter, or an increase of 0.8 percent on a comparable basis.
.
---