Netflix today shares the first images of Glória (2021), a Portuguese drama series about a spy and Western propaganda in Eastern Europe. The release date is also announced in the first trailer: the new historical series can be seen from November.
The Portuguese series is set in the 1960s during the Cold War, in the small village of Glória do Ribatejo. RARET is located in this village, an American broadcasting center that broadcasts Western propaganda to the Eastern Bloc. João Vidal must undertake some very risky espionage missions that could change the course of Portuguese and world history.
Watch the trailer for Gloria here:
The drama series features both Portuguese and international actors, starring Miguel Nunes, Carolina Amaral, Victoria Guerra, Afonso Pimentel and Adriano Luz. The shooting took place in the Ribatejo region and in Lisbon.
Image via Netflix / Ana Bento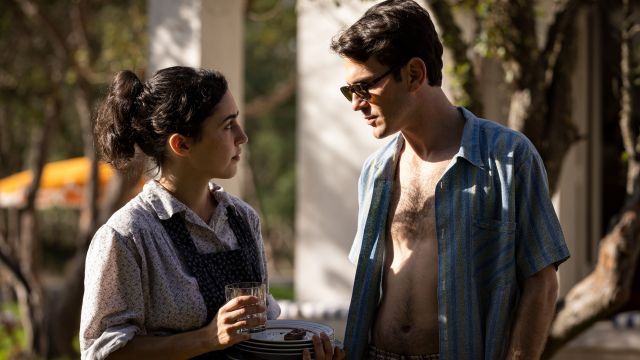 Image via Netflix
Gloria is from 5 november to be seen on Netflix. For a complete overview of all new movies and series that will soon be available on the streaming service, you can visit our Coming Soon page on Netflix. Spies, lies and secrets abound in 1968 in Glória do Ribatejo, where a privileged engineer from Radio Free Europe plays Portugal during the Cold War.
Beeld: Still 'Glória' via Netflix / Paulo Goulart Photography
.
---