Netflix has big news for fans of Ozark (2017– ): the streaming service just announced the long-awaited release date for season 4. Unfortunately, we'll have to wait a little longer for the new episodes until next year.
We already knew that we had to be patient for the new and also last season. A definitive date has now been announced: on January 21, 2022 the first part of season 4 will be released on Netflix. The final season is split into two parts.
Watch Netflix's Ozark Season 4 announcement here:
Netflix recently unveiled the first clip of the new season, which shows what happens next when Marty and Wendy boarded a plane with drug lord Omar Navarro. Leading actor Jason Bateman also already revealed that Marty and Wendy will open a beauty salon in the new season with a new mousse with which they hope to get their affairs in order. The salon is just a new way to launder money. "The mousse has the potential to make a lot of money for the Byrdes," said Bateman.
Watch the clip of Ozark season 4: here
The first part of Ozark season 4 is out January 21, 2022 to be seen on Netflix.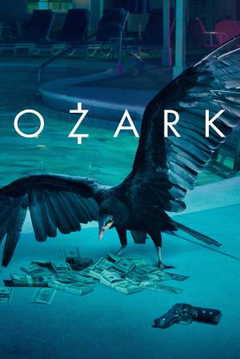 8.4 Watch on Netflix • Financial advisor Marty Byrde forms an apparently average family with his wife Wendy and their two teenage children.
Beeld: Still 'Ozark' via Steve Dietl / Netflix
.
---