PreviousDirectChronic
Against a Liverpool that was deployed as a starter steamroller to mark distances with two goals, against half an hour in inferiority due to the expulsion of Griezmann when he had domesticated Klopp's team, Atlético left the Metropolitan reinforced despite the final defeat in the third Champions League match. It was a proud and indomitable team that never stopped competing in the face of such adversity.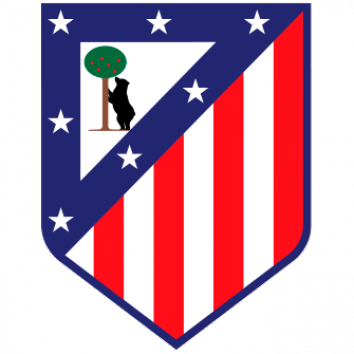 2
Oblak, Mario Hermoso (Marcos Llorente, min. 79), Kondogbia (Giménez, min. 45), Felipe Monteiro, Koke, Lemar (Luis Suárez, min. 79), De Paul (Renan Augusto, min. 79), Carrasco, Trippier, João Félix (Correa, min. 79) and Griezmann
3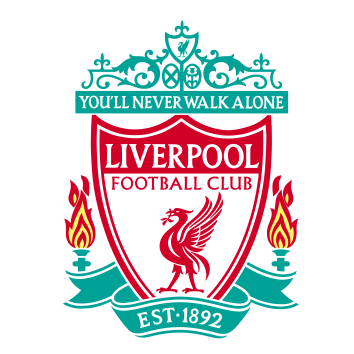 Alisson, Virgil Van Dijk, A. Robertson, Trent Alexander-Arnold (Joe Gomez, min. 84), Matip, Milner (Oxlade-Chamberlain, min. 62), Henderson, Naby Keita (Fabinho, min. 45), Salah ( Neco Williams, min. 91), Roberto Firmino y Mane (Diogo Jota, min. 62)
Goles 0-1 min. 7: Salah. 0-2 min. 12: Naby Keita. 1-2 min. 19: Griezmann. 2-2 min. 33: Griezmann. 2-3 min. 77: good
Referee Daniel Siebert
Yellow cards Milner (min. 58), Trent Alexander-Arnold (min. 62) and Luis Suárez (min. 94)
Griezmann red cards (min. 51)
Liverpool started with its hurricane football, the flag of the trend that marks the evolution of the game now. Pressure at all pump in the opposite field and dizzying circulations to make his stellar shortlist of strikers wriggle. In 10 minutes, Klopp's recipe swept Atlético, to which Simeone had changed part of his coat with Kondogbia as third center-back, De Paul as midfielder and joining João Félix and Griezmann together for the first time. On the bench Marcos Llorente, as a precaution against muscular discomfort, and Luis Suárez. The substitution of the Uruguayan was a declaration of intentions. As Liverpool is defeated behind the backs of their centrals, Simeone preferred speed to the opportunism of the Uruguayan striker.
With that mold, Atlético was swept away from the start with Liverpool's 10 imperial minutes. With Salah sharp, shredding the side that Carrasco defended. There were two forceful shots that Atlético received with that powerful exit from Klopp's team. The first lash was executed by Salah dodging the tender entries of Carrasco, Lemar and Koke on his way from the side of the area to the crescent. There he dropped a low shoe that Milner deflected. The other blow came almost immediately. A soft punt from Felipe was volleyed by Keita with the outside to unlock a curved and tight shot.
MORE INFORMATION
Atlético overcame the two hammer blows. It wasn't crazy. He did not go desperately to look for Liverpool. First he got up fighting and winning disputes. Later, he exploited his rival's weaknesses. De Paul took out the periscope and began to flag the Liverpool defense with his pinpoint changes of orientation. One of them ended in a corner kick. Lemar received it short and his pass back was finished off low and crossed by Koke. Like Milner, Griezmann crossed the trajectory to deflect the ball before Alisson's beard. The goal vulcanized the stands, which were still digesting Liverpool's stampede. It was the moment that Atlético also unleashed a cyclone. De Paul called Griezmann one-on-one with Alisson with another pass that uncovered the holes Liverpool give up behind Van Dijk and Matip. The Brazilian goalkeeper won the duel, but he could no longer when Griezmann faced him again after a good maneuver from João Félix and the Frenchman crossed the shot.
Resurrected, with the fans on the boil, Atlético tamed Klopp's wild football. Liverpool went from devastating to being trampled. Suddenly, the academicism of Milner and Henderson to accelerate the transitions or the starts of Alexander-Arnold and Robertson were reduced to nothing.
The rojiblancos could go to rest with the advantage of having Lemar and João Félix finer states. Voltage was not lowered on restart. Oblak had to fly to his right squad to clear a header from Van Dijk and Alisson beat another hand-to-hand with his chest, this time against Carrasco behind a wall with De Paul. From that electric game, with the two rivals bare-chested, devoted to each dispute as if life depended on it, Griezmann's expulsion was born. In a loose ball, the Frenchman raised his leg to hit Firmino's head. The spectacularity of the entrance, more than the intention, inclined the referee to show the direct red to Griezmann, who with his two goals had signed the final peace with part of the fans who were suspicious of his return.
Doomed to play at a disadvantage for more than half an hour, against what could be expected, Atlético did not suffer. He remained standing until Mario Hermoso misjudged a charge on Diogo Jota to try to win a balloon over the Oblak area. The penalty was thrown by Salah, who waited for the Slovenian to beat one side to execute him on the other.
Atlético could barely respond against that goal, although it gave him so that Giménez dropped into a lateral foul and the referee whistled a penalty from which he reversed after reviewing it on the screen. That's where Atlético already died. Standing and with the merit of having recovered from the thrashing that seemed to promise Liverpool's initial start.
You can follow EL PAÍS DEPORTES in Facebook and Twitter, or sign up here to receive our weekly newsletter.
---