James Wan, creator of the Conjuring universe, recently released his latest horror film on Netflix, There's Someone Inside Your House (2021). But which films from its iconic horror franchise can actually be seen on the streaming service? From the well-known series about paranormal researchers Lorraine and Ed Warren, the horror films below can now be seen on Netflix.
Other useful Netflix pages:
The Conjuring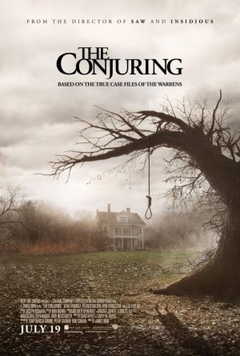 7.5 Watch on Netflix • The Conjuring tells the gruesome story of world-renowned paranormal investigators Ed and Lorraine Warren.
In The Conjuring, the happy family of Roger and Carolyn Perron and their daughters have just moved into an old Rhode Island ranch. They soon come to realize that their dream home attracts paranormal activity. Paranormal investigators Lorraine and Ed Warren come to their rescue and face the most terrifying case of their careers. The Conjuring was recently named in the 35 Scariest Horror Movies Ever according to a new survey, and is ranked 61st in our Top 100 Best Horror Movies.
Watch the trailer for The Conjuring here:
The Conjuring 2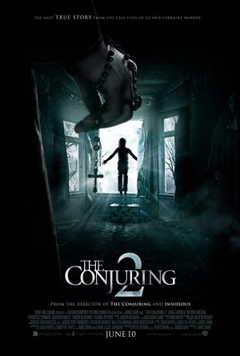 7.3 Watch on Netflix • Paranormal investigators Ed and Lorraine Warren (Patrick Wilson and Vera Farmiga) travel to North London.
The film is set in 1977, when In paranormal investigators Ed and Lorraine Warren travel to London. Here, single mom Peggy Hodgson believes there is something evil in her house. When Peggy's youngest daughter begins to show signs of demonic possession, Ed and Lorraine try to help the beleaguered girl, but are themselves targeted by the evil spirits.
Watch the trailer for The Conjuring 2:
Annabelle Comes Home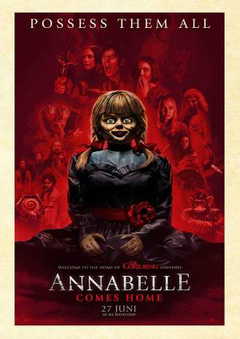 5.9
Annabelle Comes Home (2019)
Watch on Netflix • Determined to stop Annabelle from wreaking more havoc, demonologists Ed and Lorraine Warren bring the possessed doll to a locked room of supernatural objects in their home.
Ed and Lorraine Warren lock the evil doll Annabelle in an insulated glass case in their room containing demonic artifacts. A year later, they have to travel and leave their daughter Judy with nanny Mary Ellen. However, the local paper wonders if the Warrens are heroes or cheating on everyone, and nosey teenager Daniela Rios lures Mary Ellen and enters the locked room expecting to make contact with her recently deceased father. She releases the powerful Annabelle and the girls spend the night haunted by evil spirits.
Watch the trailer for Annabelle Comes Home here:
The Curse of La Llorona
After investigating a puzzling case of child neglect, troubled welfare worker and widow of two, Anna Tate-Garcia, begins to see horrifying visions of a crying woman: La Llorona. As Anna deepens into this supernatural mystery, the evil entity's mighty stranglehold on her children, Samantha and Chris, grows stronger, leaving her with no choice but to turn to former priest Rafael Olvera. Now Anna and her family are embroiled in a crippling age-old curse. Can Anna defend her children from the curse of La Llorona?
Watch the trailer for The Curse of La Llorona here:
Movies that are also part of the universe, but are not on Netflix, are the following four movies:
Beeld: Still 'The Curse of La Llorona' via TMDb
.
---