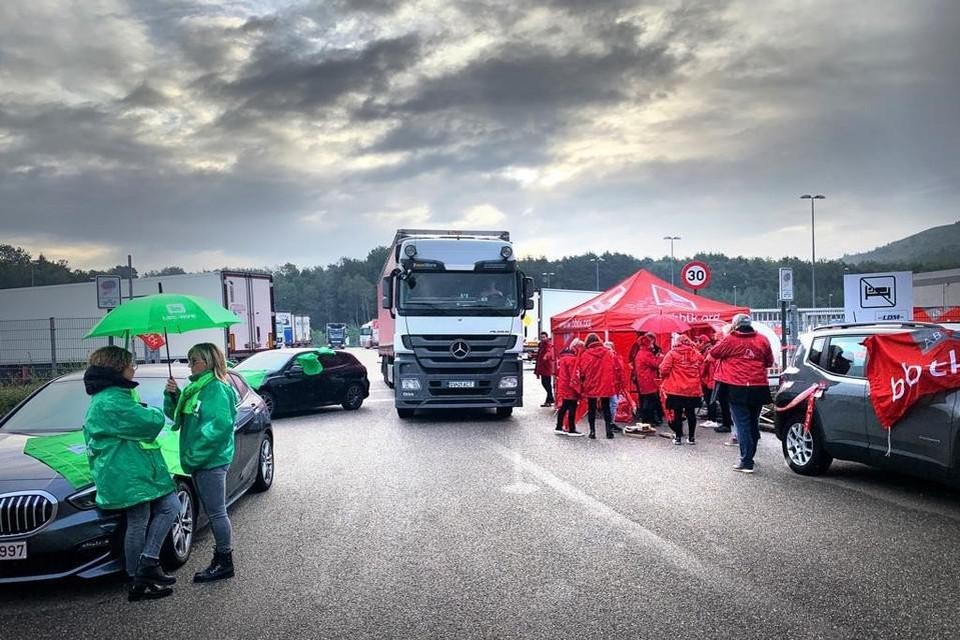 Lidl's management has sent a bailiff to the distribution center in Genk to lift the blockade of trucks by the strike post there. This is necessary to ensure supplies to the stores, says Lidl spokeswoman Isabelle Colbrandt. The Christian trade union ACV Puls fears that the action will not benefit the consultation.
jvhBron: BELGA
Today at 18:26
"Tomorrow (Thursday, ed.) a lot of stores will reopen and we must be able to supply them," Colbrandt explains. "In addition, fresh goods have been delivered and if we leave them for a day, they can go bad." The management hopes to meet with the unions again as soon as possible.
ALSO READ. Too few staff, faltering ordering system and suddenly baking a lot more bread: why Lidl is on strike (+)
In the meantime, the strike posts at the distribution centers in Gullegem and Genk have been lifted, confirms ACV Puls representative Koen De Punder. However, a number of shops will remain closed on Thursday, he knows. "Sending a bailiff does of course not help to arrive at a constructive consultation. We are waiting for the next step from the management."
.
---