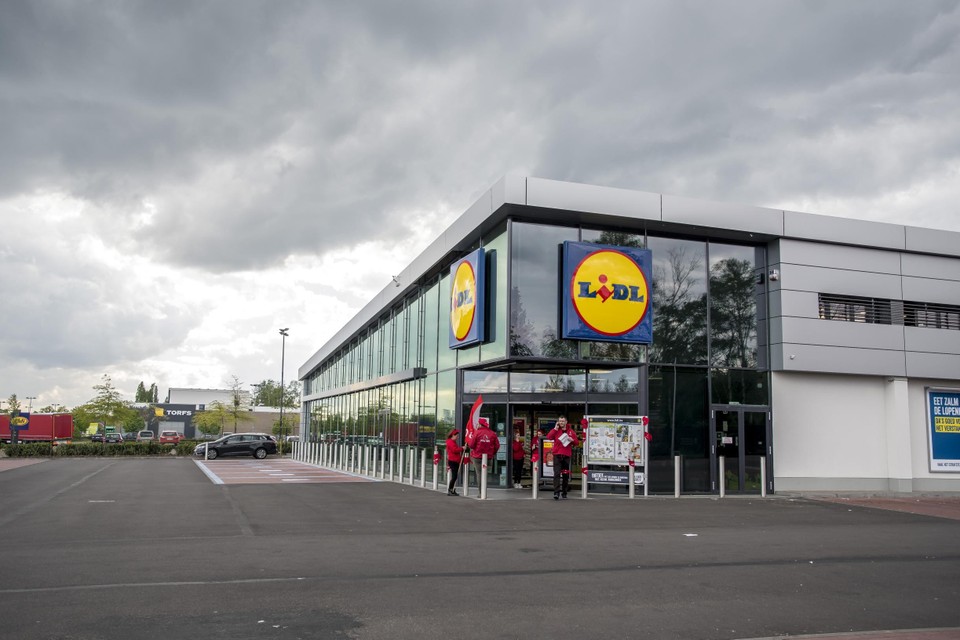 The distribution center of department store chain Lidl on Hermeslaan in Genk will remain blocked until an agreement is reached. This has been reported by the socialist trade union BBTK. In Limburg, 16 of the 31 Lidl stores have now closed as a result of the strike against the persistently high workload.
jvhBron: BELGA
Today at 15:06
The distribution center in Genk will remain blocked all day on Wednesday. "Unless an agreement is reached, the picket will remain in place for the next few days," says Mary-Anne Smeets, secretary at BBTK Limburg.
ALSO READ. More than 100 Lidl stores closed due to strike against high work pressure: "This is a warning to the management"
Truck drivers are only allowed to drive out with an empty truck. "It has been going well and friendly so far. The drivers do show understanding, so there have been no calamities yet," says Smeets. "Lidl is also aware and we understand that they have notified the suppliers."
In Limburg, 16 Lidl stores are now closed. There are still three shops that are experiencing nuisance because half of the staff there are on strike. The strike is felt across the province, including shops in Genk, Hasselt, Sint-Truiden and Leopoldsburg.
Across Belgium, more than 100 of the approximately 300 stores are closed as a result of the strike. This concerns more than 60 branches in Flanders and more than 40 in Wallonia and Brussels. There is also a picket at the distribution center of Gullegem.
.
---