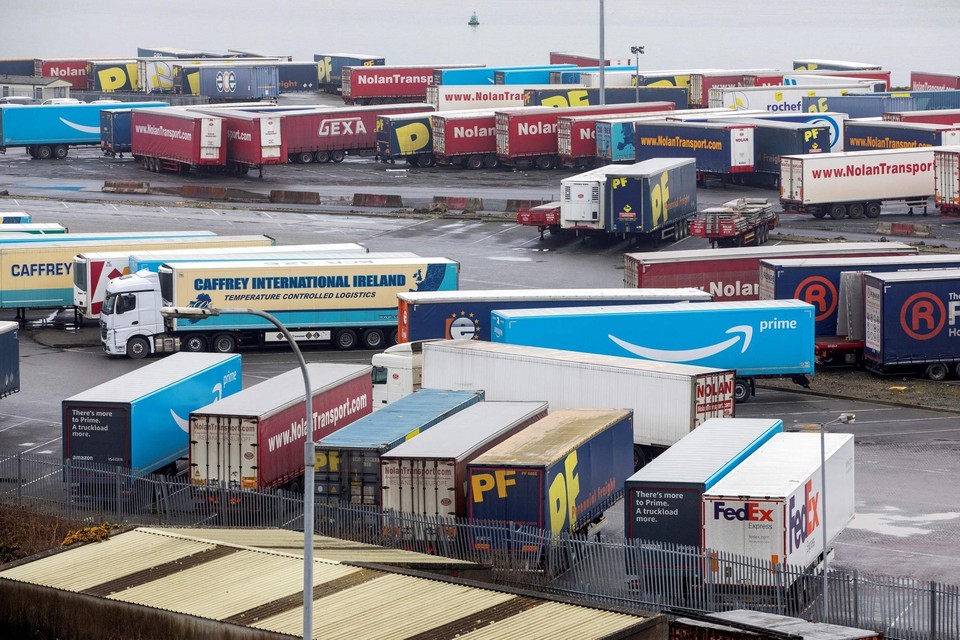 Shortly before the start of the important Christmas period, British ports are complaining about a backlog. Container ships are diverted to European ports or have to wait for days at sea. Clearing the backlog will take another six to nine months, says the British port association BPA.
jvhBron: BELGA
Today at 14:20
Several giant container ships full of Christmas items had to be diverted from Felixstowe, the largest container port on the east coast, to European ports due to congestion at the terminals, said Maersk, the world's largest shipping company. These large cargo ships then dock in other ports such as Rotterdam or Antwerp, after which the goods are transferred to smaller ships, which take them to Felixstowe.
Companies fear that this could lead to delays in deliveries of, for example, toys and electronics. Several containers are also waiting to be picked up due to the dire shortage – an estimated 100,000 – of truck drivers. The shortage of drivers is not an exclusively British problem. Also in many countries of the European Union there are far fewer than necessary.
The government is "working to resolve these issues" and the situation in the port of Felixstowe is "improving," Oliver Dowden, co-chair of the Regent Conservative Party told Sky News on Wednesday, saying "trust that people will keep their toys will be able to buy before Christmas".
Even last year there was a backlog in the handling of containers in British ports just before Christmas. At the time, that was due to the effects of the corona pandemic and the preparations for Brexit, as many companies wanted to replenish their stocks before the United Kingdom would leave the EU customs union.
.
---