Netflix raises its rates in Spain again in the midst of the streaming war. It is the third time it has done so since the service was launched in the country in 2015; the last one was in June 2019. Prices rise between 8.3% and 12.5%, depending on the plan chosen by the user. The only one that remains intact is the basic one, which continues to cost 7.99 euros.
The standard rate, which allows you to view content in high definition and on two devices at the same time, rises one euro, from 11.99 euros per month to 12.99 euros. For its part, the premium plan, which allows you to view content in 4K and from four devices, increases by two euros, from 15.99 to 17.99 euros.
The company clarifies that the rate change will apply to all new members of the standard and premium plans starting today, while existing subscribers of both rates will begin to receive notifications by email as well as in the Netflix application starting from October 18 and according to your rate cycle.
Although the multinational does not offer subscriber data in Spain, it would have reached 4.5 million subscribers by the end of 2020, according to Digital TV Research. CNMC estimates pointed out in April that streaming giants, including Netflix, Amazon, HBO and Disney +, surpassed 8 million contracts in the country last year. 30% more than in 2019.
Netflix's price hike in Spain was expected, after it applied the same policy in the US in October 2020 and in other European countries such as France this August. "We are updating prices to reflect the improvements in our series and movies catalog, and the quality of our service. And the most important thing: to be able to continue improving our value proposition ", says a company spokesperson. "Our goal is to provide entertainment that exceeds the expectations of our subscribers."
The company recalls that between 2016 and September 2021 they have released more than 50 titles made in Spain and have participated in 70 film productions. In 2020 alone, they released 16 Spanish titles that went around the world, including new seasons of Elite, series like Valeria, films like Secret Origins or unscripted from La casa de papel.
Netflix ensures that its commitment to Spanish fiction continues to grow, as shown by the announcement of 13 new projects in the first half of this year (four films, three unscripted, one documentary, two new seasons and three new series). It also highlights the list of titles that have to be released soon, including the final part of La Casa de Papel, series such as The Witcher S2, and films such as The Power of the Dog and Red Alert.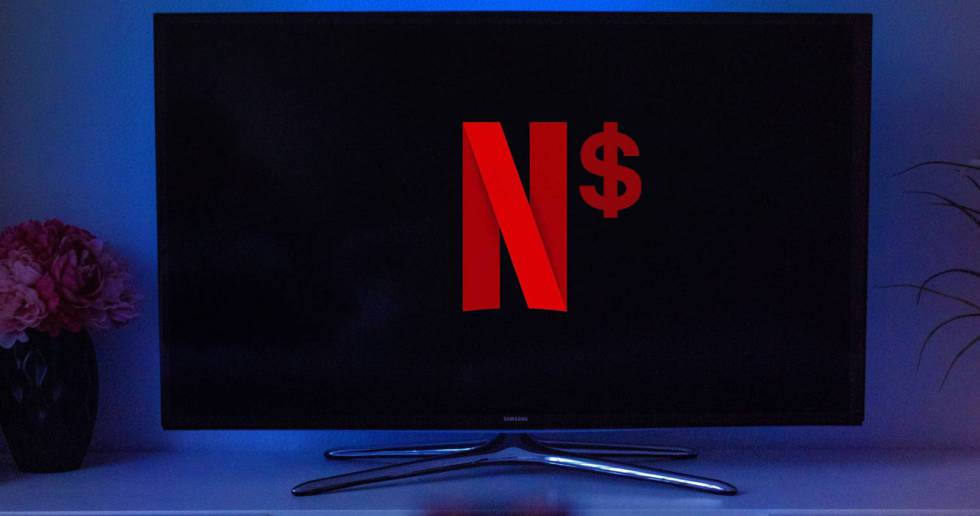 In improving its service, the company highlights the "reproduce something" function, to help find content more easily on the platform; new tools to add more parental controls; the option of "smart downloads" (to delete the episodes when they finish watching and automatically download the next one) and "partial downloads" (to be able to start watching the content even if it has not finished downloading).
Netflix had a turnover of 46.2 million in Spain last year, 74% more than in 2019, and obtained a profit of 2.2 million, 57.1% more. Its billing will skyrocket this year, after the company announced that, starting this year, it will recognize the income generated by subscribers from Spain in the country.
From the sector they assure that Netflix, which has slowed down the growth of its subscribers, is forced to raise prices from time to time to continue with its very strong investment in the creation of exclusive content and to remain competitive. At the end of June, its debt amounted to 14,926 million dollars. The firm has begun to diversify and already offers video games to its subscribers (also in Spain) for the same rate.
Netflix's price hike comes as competition with Disney + and Amazon Prime Video grows and the landing of HBO Max in Spain is expected on October 26, a service that will cost 8.99 euros per month, the same as HBO Spain currently, although it will offer an annual subscription for 69.99 euros. Among the novelties that this company has announced, it is worth highlighting that from 2022 Warner films will be available in Spain 45 days after their release in theaters at no added cost.
Netflix, like its rivals, faces changes in Spain, because with the new audiovisual law that the Government is promoting, they will have to contribute money to finance European work and finance RTVE.
.
---