Find here all of our live #FOOT
22h23 : @David He still has phases in a match where he is less visible, but when he enjoys, he is irresistible. In 20 minutes, in the round of 16 of the Euro, he had disgusted the Swiss team all by himself. Alas, only 20 minutes.
22h21: As much as I have the impression that his form in Manchester is a little irregular, as much in the France team there is not much to reproach in the state of mind to Pogba … The last leader of this type in EdF, from memory it was Thuram!
22h19 : Karim on t'aime 💙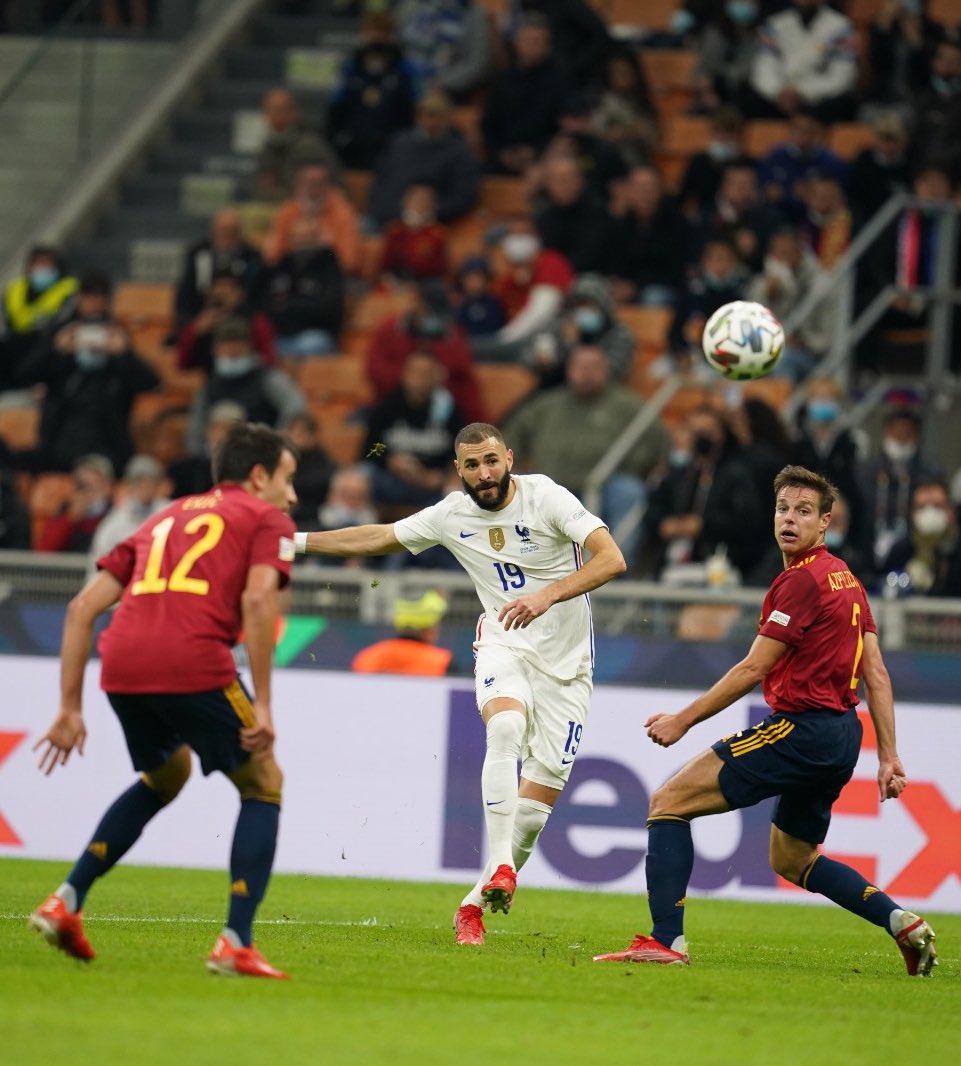 10:19 p.m .: We take advantage of a somewhat calm moment to savor this photo.
10:18 p.m.: I thought about it very hard, like you. Martial, Diaby or Ben Yedder, it's either a little tender or a little limited to succeed one of the three cracks ahead.
10:18 p.m .: Hello Olivier? It's Didier. Are you free to come home in 5 minutes?
10:17 p.m .: Cross your fingers and hope Pogba won't lose his voice before the game is over?
10:16 p.m.: Okay, there are 20 minutes left to play. I don't really see what Didier Deschamps can do from the bench to improve the team. Ideas ?
10:15 p.m .: Good evening Pierre. From Istanbul where we watch the match on TRT Spor, even the Turkish commentator almost choked on Benzema's equalizer!
10:12 p.m.: Benzema has this knack for silencing critics in 2 seconds. He's invisible 90% of a match, but what a savior.
10:11 p.m .: Thibaut Courtois just called … then hung up 😁
10:11 p.m.: The match gets carried away! Even more time to put a message that there are two goals!
10:11 p.m .: The blues were running, the Iberians were walking (sorry). Result: a goal on each side! Go blues 🇫🇷
10:11 p.m .: MAGNIFICENT BENZEMA
10:11 p.m .: Benzegoal spark! Hoping that the match will not fall back into boredom …
10:10 p.m .: The equalizationooooooooooooooon of Karim Benzema, who literally drops the ball into the Spanish skylight! It's beautiful, it's beautiful, and it's fast too, we won't have had time to think about it! , France comes back to height in this match which finally gets carried away!
10:08 p.m.: And on the counter-attack, Spain opens the scoring thanks to Real Sociedad striker Mikel Oyarzabal who had been struggling with the blue defense since the start of the match. It's cruel, it puts the seum, but it makes perfect sense. 1-0 for Spain shortly after the hour mark!
10:08 p.m.: No, but no, but no, Théo Hernandez, the new goléador of the France team who sees his strike smash the crossbar of Unai Simon! The Blues had finally managed five passes ….
10:04 p.m .: Mash when I saw Pogba yell at Pavard, I started to put myself back on my sofa too, it was so impressive!
10:04 p.m.: I do not know if we will have the recipe for the egg meurette crowned world champion in this competition that goes on forever, but the recipe for the stewed cooking of the French team by the Spaniards who confiscate the balloon deserves a title, too.
10:02 p.m.: But get out Pavard damn it!
10:02 p.m.: We can also get some (rare) satisfactions on the blue side. For my part, Jules Koundé and Aurélien Tchouaméni are doing well in an absolute desert in terms of the game. Have a look at the notice board, 0-0 between France and Spain, 57th minute of play.
10:01 p.m .: Pavard after Pogba yelled at him 😭😭😭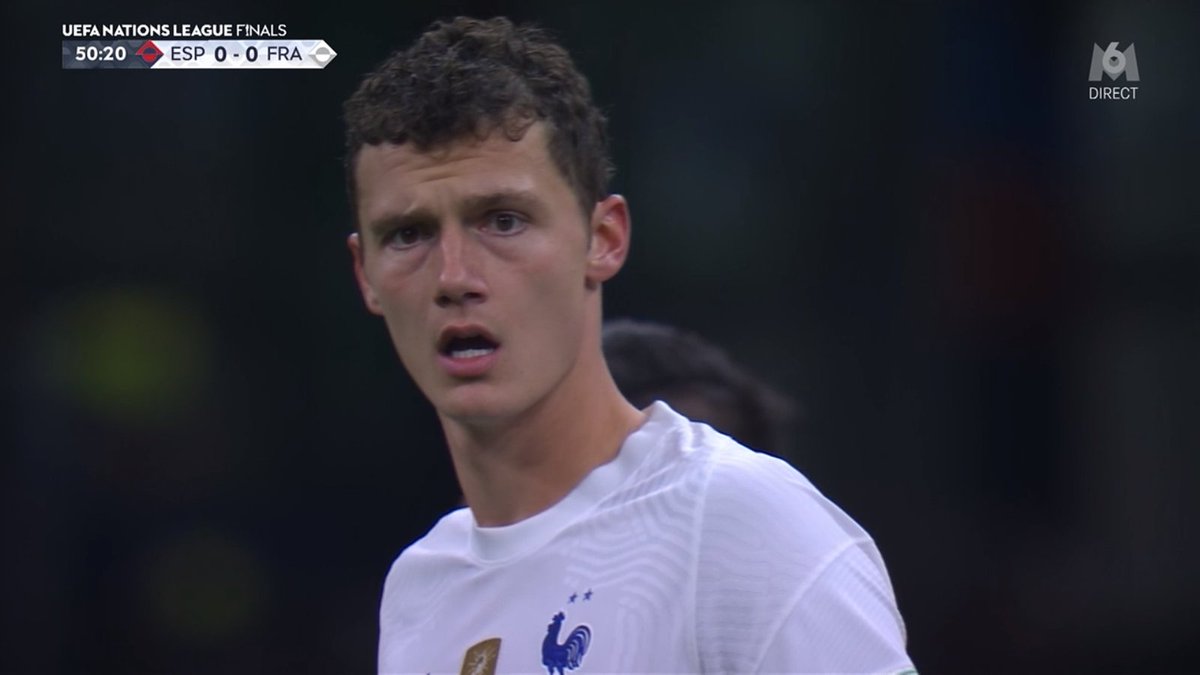 10:01 p.m .: I'm like that with each ball touched by Benjamin Pavard.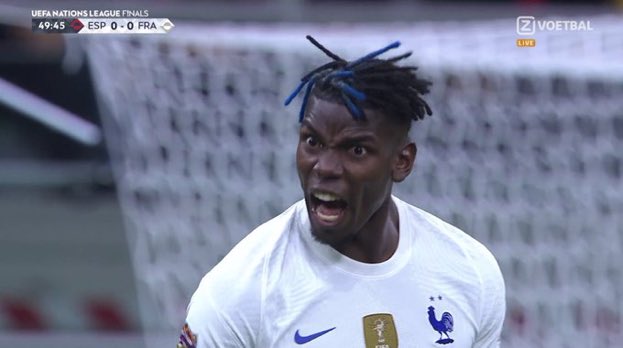 22h00: The most striking action of the Blues in the second half: when Paul Pogba shouts Benjamin Pavard in mondovision. Attention, field, reverse shot.
9:55 p.m.: Do you have the impression that the Blues cannot make three passes? I asked comrade Denis Ménétrier, tucked into his jacket in the grandstand, his point of view: "the problem is that the Spanish pressing is good, it pushes the players to put back on Lloris whose game is not kicking. is not the strong point. We can not touch the three in front. So it is very complicated. "
21h53 : @Michael Even for the neutral spectator, it would be time for this match to go into Iberian light or else you will fall asleep before the final whistle.
9:52 p.m .: Good evening Pierre Second period: Will we finally see the release of the Iberian Nation? 🤔
9:50 p.m.: It's off to San Siro, and Didier Deschamps has just recognized at the microphone of M6 a deficit in terms of recovery and construction of the game. We hope that he has rectified the situation, otherwise the next 45 minutes will go be long for our Tricolores. Always 0-0 between France and Spain.
21h47 : @Xav In short, there is therefore a trophy to be won (well, it sends as much a dream as the Confederations Cup, but that's always what to take) and the winner of the League of Nations will be entitled to a joker in case of non-qualification for the 2022 World Cup, in the form of a repechage barrage. A priori, the Blues, at the top of their qualifying group, should not need it.
9:46 p.m .: Good evening, sorry if you may have already said it, but what is at stake tonight other than the winner? Is there a qualification? Or other? thanks in advance
9.45 p.m.: Mbappé went from more than 40 at half-time against Belgium, to just 12
9.45pm: Hugo Lloris 5th Frenchman most in demand at the break (23 balls) but also the one who lost the most (9). No need to say more
9.45 p.m .: Did you find that we didn't see much Kylian Mbappé after 45 minutes? You are right. If you noticed that Hugo Lloris had touched the ball a lot, but had not necessarily done much, you are also right, tweets comrade Andrea La Perna whom the faithful of the live know since the Euro.
9:34 p.m .: Apart from the first 10 minutes, this match is a purge …
9:34 p.m.: It's half-time, and if Thursday's France-Belgium was an emotional roller coaster, it looks like the little train forbidden to children over 4 years old, this match. France-Spain 0-0, and I barely screamed (nor attacked the armrest of my seat, which is unlike me).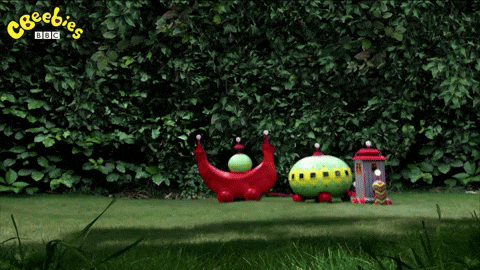 9:30 p.m .: For fans of sterile domination, this first half in Spain is a master class.
21h30 : @Antoine I'm not sure if you were a Spanish supporter you would be in such a better frame of mind. It knits, it knits, but we don't fall for opportunities, don't you think? It looks like Spain from the first match of the Euro, against Sweden (which had been a peak of boredom).
9:29 p.m.: My French have already put the bus on and throw the ball in front as soon as they pick it up. It will be long…
21h28: @Syriaberry I really like Upamecano, trained in Valenciennes for the ch'ti pride side, but I'm still afraid of his small jumps in concentration which had cost him dearly during his first selection. Hopefully he shows Didier Deschamps that he has taken a step forward tonight.
9:27 p.m.: Lloris does the job, Varane will come out, and the French diesel will wake up at half time, we believe it
9:26 p.m.: We saw him a bit on discounts at the start of the match, but since then he has been monopolized by his marking role of Sergio Busquets (who is however only the shadow of the player he was there a few years).
9:25 p.m.: Is he on the Griezmann field?
9:25 p.m.: Comrade Denis Ménétrier, our man in the gallery, tells me that Raphaël Varane is not at his best and could go out. Dayot Upamecano warms up on the edge of the sideline.
9:23 p.m.: Of the three exchanges, two do not understand anything at all about the Spaniards' stalls, constantly out of time. Only Kounde is pretty much worthy.
9:22 p.m.: The problem is that I have the impression that the France team has trouble reading the Spanish game, particularly the French defense, which cannot offer a good first raise.
9:21 p.m .: What a bore this match … It looks like a bad barça playing: too much passing and no offensive action. We can't wait for a French spark! (mbappé ??)
9:16 p.m.: It's annoying anyway, the level of defense, Varane also gives me a cold sweat
21h13 : @cat I don't find it very reassuring, like at PSG where you feel tired after a big season last year. There, he was already hole on an interception. But hey, Lucas Hernandez had not been sovereign against Belgium either, the choice was not necessarily very easy for Didier Deschamps.
9:12 p.m .: What do you think of the start of Kimpembé's match?
Read also Related topics
---