On the sidewalk where Stanislav Tomás was breathless due to a police knee in his neck, there is a large dark spot. It makes one suspect that his blood has seeped into the tiles, but it turns out to be remnants of soot from the many candles that burned here immediately after his death in June. Almost four months later, only the grubby road surface and the fear of local residents are still a reminder of the 46-year-old Roma man who died here in the northern Czech industrial town of Teplice.
"Everyone is upset," says Natálie Bariová (23), who is one of the few in the area who dares to talk about it. Not only the violent incident itself, but also the intimidation that followed has touched her. Her happy, round face, with a tattoo of a small heart next to her left eye and hair dyed red above, clouds. On social media, people threatened to set fire to the dilapidated building where she lives with her two children and "a third on the way". And she has had to sign a statement from the police that she will not tell journalists "that could disrupt the investigation," she says.
Other eyewitnesses even allegedly confiscated cell phones and deleted videos they made of Tomás's struggle with officers. But a video, which Bariová's upstairs neighbors broadcast live on Facebook, has remained public. It can be seen on it how three policemen hold the moaning Tomás to the ground for five minutes by sitting on top of his legs, back and head. Until he stops moving.
It happened right next to her window, on a scorching hot 19th June, says Bariová. "We yelled for them to stop, but the officers said it was a normal way to calm someone down." The police were called after a report from the neighborhood that several men on the street, probably under the influence of methamphetamine, behaved aggressively. "He wasn't well off."
'No Czech Floyd'
A year after George Floyd's filmed asphyxiation in Minneapolis, video evidence of excessive police brutality against a man from an often discriminated minority emerged. But the impact was incomparable. Floyd's death sparked Black Lives Matter protests and social and political initiatives to curb police brutality not only in the United States but around the world.
Outside of 'the ghetto', as Roma in Teplice call this district, hardly anyone took to the streets for Stanislav Tomás. Nowhere in the Czech Republic is his name chanted, his photo on a T-shirt, or a statue erected for him. Nor is an agent being prosecuted – for the time being. "Pending an internal investigation into the circumstances of the intervention," the local police declined to comment in any way on the matter. The hashtag #RomaLivesMatter had a short online life. The candles are gone.
The situation of 12 million Roma in Europe is not the same as that of black Americans. But there are many parallels when it comes to families living in deep poverty from generation to generation. Discrimination, stigmatization and segregation in education, care, work and housing. And the suspicious, regularly humiliating treatment by local authorities such as the police. "On this terrace, an off-duty officer recently shouted that all gypsies must die," says local Roma activist Jozef Miker (56) over a cup of coffee. "We live in a racist country."
Miker does not believe that officers intended to kill Tomás that Saturday in June. But he is convinced that they are guilty of it. "As soon as the officers realized that Stanislav was no longer breathing, they first called in heavily armed police reinforcements – that's how scared they were in that Roma neighborhood. An ambulance arrived twenty minutes later. Then it was too late."
What really upsets Miker is the reaction of the police and politicians. Two days after the incident, the police announced that an autopsy had revealed that Tomás died in an ambulance and from an overdose. A video appeared on her official Twitter account in which a man, just like Tomás that day, dressed only in jeans, clearly out of line tries to smash a car window. "No 'Czech Floyd'," it read. This man deserves no pity, was the message.
Politicians, up to and including Prime Minister Andrej Babis, went even further. Someone like Tomás "couldn't expect to be handled with gloves", wrote Babis on Facebook. "It's sad, but a normal, decent person wouldn't end up in a situation like that. I thank the Teplice police for their work, they have not had an easy time."
A normal decent person would not end up in such a situation

Andrej Babis Czech Prime Minister
But Floyd also struggled with addiction and came into contact with the police more often. And Babis, the populist politician hoping to be re-elected this weekend, doesn't speak for all Czechs. The question remains why there is hardly any sympathy here for Tomás, let alone a social cry for tackling structural racism and police brutality. Statistics are missing, but also in 2016 a Roma man, Miroslav Demeter, died during police crackdown, in a pizzeria. No one was ever held responsible for that.
Lucie Trlifajová, from the Institute of Sociology in Prague, has conducted extensive research on the relationship between Roma (an estimated 3 percent of the population) and non-Roma in the Czech Republic. "Roma are so structurally placed outside society, in their own schools and in separate neighbourhoods, that others never really come into contact with them. I don't know one at the university," she says. This leads, among others, to Czechs at best to disinterest and at best only perpetuates negative stereotypes.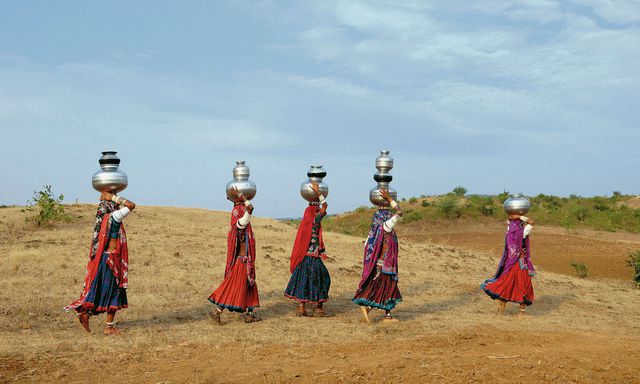 Also read: The Roma people have been wandering for 1500 years now
In a 2019 Pew Research Center poll 66 percent of Czechs said they think negatively about Roma. "The narrative that Roma all live on benefits is persistent and causes tension, especially in the post-industrial north, with relatively high unemployment." The police do not often play a brutal role in the Roma neighborhoods, but they do play a bullying display of power. "For example, they hand out fines to people who sit outside somewhere, in a neighborhood without parks, playgrounds or benches."
As for the Roma community itself, Trlifajová sees two reasons why it has not revolted more itself. "They are afraid that their protests will provoke a backlash. A decade ago, there were many anti-Roma demonstrations in that region. And it lacks a Roma elite who can take the lead."
Waiting for an apology
Lack of leadership and division is also seen as a major cause of apathy by Roma activists themselves. "We planned to protest at the Ministry of the Interior in Prague," says Jozef Miker. "But we could not agree on what such a protest should look like and what our demands were. So it didn't happen then."
He also quarrels with Stanislav's sister Simona. "You better not interview her, because she always lies. She didn't care about her brother and now she wants to make money."
Candles in Teplice, on the sidewalk where Tomás was arrested. Photo Gabriel Kuchta / Getty Images
Simona Tomásová (45) lives with her mother with dementia a few villages away and says she wants an apology from the police. "No one has apologized that they killed him." She starts to cry when she remembers getting a call two days after Stanislav's death from a friend who had seen the video. "The police had not informed us. I had to go to the station myself to be told he was dead and was only allowed to see his body and bury him after a month. He was bruised from his neck to his wrists. If he had been white, this would never have happened."
She feels that "people abroad" care more about her suffering and justice than in her own country. At the insistence of international human rights organizations, the police promised to conduct a previously rejected internal investigation. And the ombudsman would also look into the matter after intervention by the Council of Europe. "The Czech state would have preferred to hide this under the rug," said Tomásová, who still has little faith in the investigation.
Meanwhile, the death of her brother has been shamelessly taken advantage of. A Czech Roma man supposedly started a fundraising campaign on social media on behalf of the relatives. After almost 8,000 euros had been deposited into his bank account, he disappeared without a trace.
At Natalie Bariová in the street it is still restless. "We have been accused by other Roma of calling the police and not doing enough to prevent his death. Some threatened to set this house on fire." That is why she understands that many neighbors now prefer to keep quiet about Stanislav Tomás. After some doubt she chooses not to. "It is important that we do not forget this. He was a junkie, but his life mattered too."
Elections Popular Prime Minister

Parliamentary elections in the Czech Republic this Friday and Saturday will determine whether populist businessman Andrej Babis will receive a second term as prime minister. His party Action of Dissatisfied Citizens (ANO) leads in polls. Five opposition parties have joined forces in hopes of forming a coalition without him.
Babis is popular for increasing pensions and teacher salaries. In the campaign he opposes migration and the European Green Deal. Before entering politics, Babis became a billionaire with privatized state-owned company Agrofert. He is accused of conflict of interest in awarding EU subsidies to himself. This week his name also appeared in the Pandora Papers: Babis used a letterbox construction in 2009 to purchase a French chateau.
In the Czech Republic, the EU looks like an ATM for oligarchs
A version of this article also appeared in NRC in the morning of October 8, 2021
---