PreviousDirectChronic
There are impossible matches. Like the one that Barça wanted to play in the Metropolitan. There those of Koeman appeared with a flat lineup in attack and with a defensive sector on the right side that was a drain. The champion took advantage of it, who with João Félix as the flag and the hook from Lemar and Suárez sent the Catalans to hell, so blinded in one goal that they did not harass as in another that they did not protect. Touch by touch, step by step is not enough. A Barça that had nothing. Today, neither kick, nor cover up. Just blandly fiddle with the ball.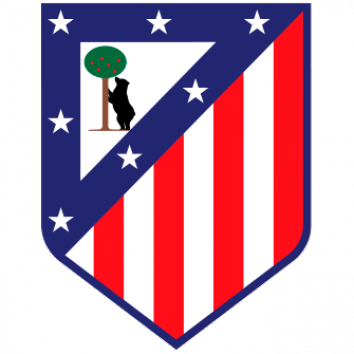 2
Oblak, Savic, Giménez, Mario Hermoso (Felipe Monteiro, min. 80), Marcos Llorente, Lemar, Carrasco (Renan Augusto, min. 80), Koke, De Paul (Trippier, min. 45), João Félix (Correa, min. 71) and Luis Suárez (Griezmann, min. 71)
0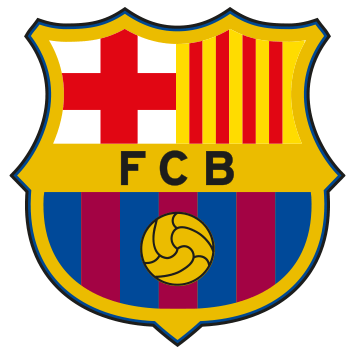 Ter Stegen, Piqué, Ronald Araújo, Sergiño Dest (Clement Lenglet, min. 85), Óscar Mingueza (Luuk de Jong, min. 74), Busquets, Frenkie De Jong, Pablo Páez Gavira (Ricard Puig, min. 74), Coutinho (Ansu Fati, min. 63), Nico González (Sergi Roberto, min. 45) and Depay
Goals 1-0 min. 22: Lemar. 2-0 min. 43: Luis Suarez.
Referee César Soto Grado
Yellow cards Pablo Páez Gavira (min. 19), De Paul (min. 45) and Koke (min. 77)
Barça arrived at the Metropolitano – finally full – with the shocking alleged revalidation of Laporta to Koeman, protected in the box by the motto of a Cruyff, Jordi. Despite the apparent harmony, the coach did not seal the 4-3-3 that the president likes so much because this Barça lacks extremes. And he did not enlist Riqui Puig, presidential eye, but cadets like Gavi and Nico. An alignment with no other forward than Memphis, who does not like to mark in the area, but to move around the periphery.
As much shrapnel is missing from the Barça team as Atlético has left over. An offensive squad supervised by Simeone, this time inclined to João Félix to the detriment of Griezmann. Quite a success. The Portuguese, perceptive, threw himself to the left and armed the taco at Araujo and Mingueza, misadjusted and vulnerable, without Koeman correcting anything. The Spanish, disoriented, left the Uruguayan in a thong, subjected to a fencing duel with João Félix. A crash for Barça, wounded by that shore over and over again. In that way, the Portuguese man maneuvered, fine all night, to connect with Suárez and he with Lemar, vigorous throughout the game. The Frenchman charged against Ter Stegen's net with the ramshackle visiting rear. The rojiblancos did not need Llorente at all, out of plane on the right wing. The scrubbing was on the other side.
Atlético, to exploit the Mingueza vein, misled by Carrasco when the fireworks were a matter for João Félix and Lemar. The Barça, to give palique to the ball in temperate zones, lacking as it is of punch and depth. So much so that no one was more categorical than Coutinho, generally crestfallen. A shot from the Brazilian went through a phalanx. Prelude to another move by João Félix traced to that of the first goal that Luis Suárez did not finish at 2-0 by a hair. Simeone's boys took refuge in their own field without anguish, without shocks due to the neatness of Nico and Gavi. A harmonious football but without an end point. There is no deck in this Barça without Dembélé, Kun and, for now, only a drip from Ansu. De Jong, Luuk, was photographed in Lisbon.
While Koeman's team continued with its round table away from Oblak, Cholo's team had only to summon João Félix and Mingueza and Araujo lost the chain. Said and done. Another tracing. The Portuguese put Lemar into orbit, who plugged Suárez in front of Ter Stegen. The goal is the son of the Uruguayan, a professor in the area. He took a panoramic look and adjusted the shot between the German goalkeeper and Piqué, who tried unsuccessfully to cover the goal under the crossbar.
Koeman did not intervene at halftime to close the clamorous escape in the rear. In return, he withdrew Nico to give thread to Sergi Roberto with Busquets. Simeone wanted to activate Llorente and overtook him with the departure of Trippier for the already admonished De Paul. Nothing altered the plot, although Atlético lost its effervescence. It so happens that Barça continued their march to nowhere, completely emptying their attack and without the flyers breaking into Oblak's radar. Only Coutinho, launched by Gavi, whose 17 years contradict a footballer with bone and personality. The Slovenian goalkeeper lowered the blind to Coutinho, whom they were already claiming from the bench to test with Ansu Fati's rattle, today he teaches Barcelona. A couple of his actions finally disturbed Atlético something, each time more encapsulated, each time with less traffic from João Félix and Lemar. Simeone warned, that with his abundance of staff he was able to recruit Correa and Griezmann, whose feet were tied in an open-field counter with the Argentine. The rematch was limited to Suarez. It was the same. The game was sentenced from the first act, when Barça made a walk to João Félix. Their offensive hardships can be justified. That is what there is. But don't rectify when a defensive sector is so vulnerable. We will see if with the stoppage through the selection window, and with time to track the market, Laporta really conciliates.
You can follow EL PAÍS DEPORTES in Facebook and Twitter, or sign up here to receive our weekly newsletter.
---