Ukrainian authorities warned other European countries and aviation coordinator Eurocontrol a few months before the MH17 disaster that airspace security could not be guaranteed because of "Russian aggression". This is evident from documents that RTL News made public on Saturday. In the end, despite the warning, it was decided to keep the airspace open for air traffic in the direction of Asia.
This is evident from notes from an official from the Ministry of Infrastructure and Water Management, who was present at a meeting in Paris in which Ukraine expressed concerns. It was a meeting of the European aviation organization ECAC at the beginning of May 2014. RTL Nieuws has requested the notes via the Government Information (Public Access) Act (Wob).
"Ukraine's territorial integrity has been compromised at many times and in many ways by the Russian Federation," the official wrote after Ukraine's "extensive speech" about the political situation in the country. "Aviation safety cannot therefore be guaranteed by the Ukrainian authorities at the moment."
The official describes a reaction from Frank Brenner, chairman of Eurocontrol, who says he is concerned about the security situation in Ukraine. But in addition, Brenner describes how Ukraine's civil aviation has "virtually ground to a halt", resulting in "a huge loss of revenue for the Ukrainian authorities." That is why Eurocontrol wants "to protect the upper space above the area as much as possible for long-haul air traffic to Asia."
Friday was the last day on which relatives of victims of the MH17 disaster made statements in court. Four Russian suspects are on trial for shooting the plane out of the sky with a Boek missile. 298 people died in the disaster, including 196 Dutch.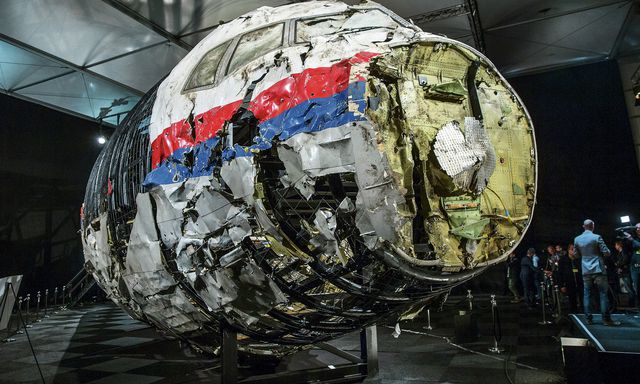 Also read: How could the plane fly there anyway?
---