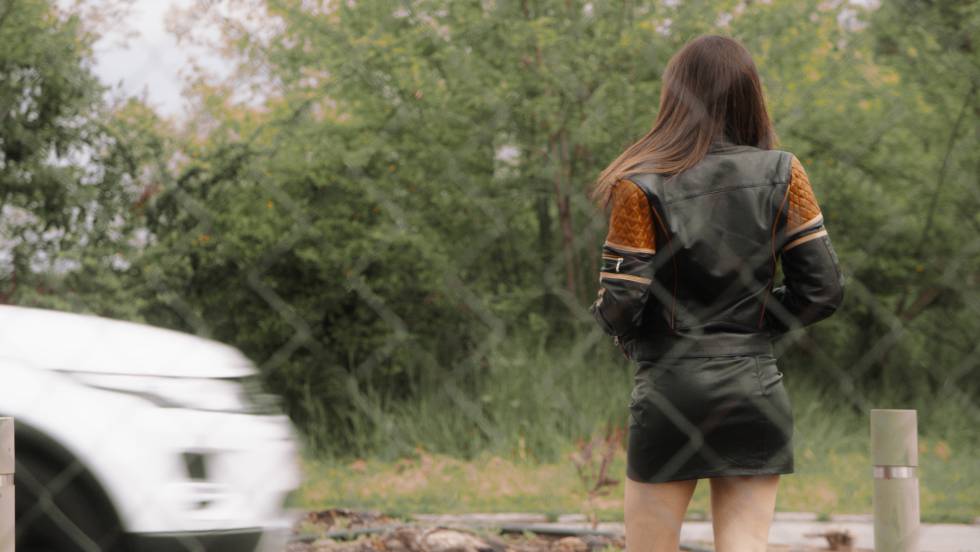 More than 16 years have passed since Voices Against Trafficking in Women, my first documentary on trafficking, the sexual exploitation of women and girls that I shot in Romania, Moldova and Spain. Even today, human evil never ceases to amaze me, hurt me, how monstrous this reality of buying and selling women like sacks of meat is.
A few days ago I was interviewing Roxana, a young woman rescued by APRAMP, an association that offers comprehensive support to women victims of trafficking for sexual exploitation. For several hours, through tears, this young woman told me her story, which I tell in the first person here.
Sometimes we ate, sometimes we didn't. This is how I remember it. Since I was a child, I helped my family try to get some food and fill some dishes that were too spacious. Plate of rations for other people who were not us, nor our neighbors or acquaintances in our country in Latin America.
A cousin lived years ago in Spain, a country, according to her, full of opportunities. Then I was 25 years old, I had never left my city, but due to our eternal economic crisis, my family offered me the opportunity to travel to that dream country and work to help them. I wanted to help my mother, not see her cry or suffer, but my heart also sank to think that perhaps I would never hug her again, that I would never return to my house, that small house that served as a guarantee for an acquaintance of me cousin, there in my country, he will advance me the money for the passage and the travel bag that justified my entry as a tourist in Spain. I trusted my cousin and was delighted when I saw her smiling at me upon my arrival at the airport.
As soon as he got home, before even having dropped my small suitcase, he took the cash from my travel bag and began to tell me how difficult work in Spain was at that time, how complicated it was going to be for me. pay my debt, with the danger that this posed for my family, since they could stay on the streets.
In the Spanish capital, he slept badly in a room without windows, with three bunk beds that were occupied at dawn on that first and interminable night. Up to four people I counted that they were occupying those niches. Without noise, you could barely hear the contact of those unknown bodies on the small mattresses.
Without any preamble, the next morning my cousin told me that she had agreed to my sale price with a man so that I would marry him. I would pay my debt, I would live comfortably in a house that I had to clean meticulously, and my only responsibility was to take care of and pamper my "husband". My so-called octogenarian "fiancé" called the house that morning and started saying disgusting and embarrassing things to me that I had never heard before. He then began to masturbate on the other end of the phone. I refused and cried, but my cousin beat me up. I did not eat for four days. Then, the calls from the man from my country who lent the money for me to come to Spain began, to which the pressure was added, the threats to throw my family out of the house, to hurt my mother.
Here my descent from hell began. The first was a very old man. I had called about the ad put up by my cousin. They drove me to their house. I felt infinite disgust. I wish that first day I had diluted myself in my own vomiting.
That same night the sixth occupant of those bunk beds appeared. They were all young women who arrived at dawn, in silence, and in the same way they left as soon as they got up. With the exception of this new girl who was off on Sunday and another weekday, the rest of the time she worked as an intern in an older man's house, cooking, scrubbing, washing, caring for and doing "favors" for the elderly on demand: massages, fondling, Blowjobs, masturbations … With that condition the sons of that man had hired her. That was the pact, something quite frequent for girls with debts, without money, without papers and without hope … What we were.
My cousin offered that "job" to me too, but I refused. The next day, alone on the floor, a man appeared who beat me, raped me and threatened that they would do the same to my mother. Then they prostituted me for a whole week on Calle Montera, in Madrid. Why didn't I escape? Because even though you're on the street, you can't move, they watch you all the time. When they make a gesture to you to leave, after about 15 hours, they take away the money you have made during the long day. And so day after day.
After the street, they began to take me by car to flats and chalets, to sell me to all the men who wanted to buy my body interested in this merchandise that they sold through the advertisements. Most of them were elderly or widowed, separated men, but also 18 or 20 year olds. The latter were the most violent. Sometimes you would come home and there were six or seven boys. They made you drink, smoke joints, get high with them. They hit you really hard when they asked you for something and you didn't do it the way they wanted.
The debt did not go down, it never diminished. "You have barely paid the interest," they told me. And all this despite so many men and their desires, the savage demands of many of them that made me feel disgusted and ashamed.
I would arrive at dawn to that apartment that they called "my house", for which I paid 350 euros a month, in addition to the food, exhausted and destroyed, with the sole objective of hugging that bunk and dreaming about how to anesthetize my body, my pain … How to alleviate myself by fleeing from that flesh that was no longer mine, that long ago no longer belonged to me. So much so, that I fantasized that, any night, one of those men would kill me. Finally, I would not be me, I would leave my pain behind and I would cease to exist.
He couldn't tell anyone about this. My cousin was present whenever she called my mother, to whom I related the beautiful fables that both of them wanted to hear. With the women who shared a room, it was totally forbidden to talk to each other. Nor could I tell any man, they were very scary, some paid just to beat me.
One day I saw the opportunity, gathered up my courage, and ran away. I took to the street with nothing, walked and walked, without stopping crying, until the police found me. Days later, I came to APRAMP —an association that offers comprehensive support to women victims of trafficking for sexual exploitation, and is the only resource at the national level specialized in childcare. In 2020, the association's mobile unit identified 1,232 new victims. The vast majority were immigrants (90%), and of these, 10% were minors, with a considerable increase in prostitution activity in invisible places (floors) to circumvent mobility restrictions during the pandemic.
Make no mistake, this is reality.
---