Johan Vollenbroek, chairman of environmental organization Mobilization for the Environment (MOB), is in contact with the police because of death threats from Formula 1 enthusiasts. The insults and threats come as a result of Vollenbroek's resistance to the Grand Prix in Zandvoort. He would not say how many threats are involved.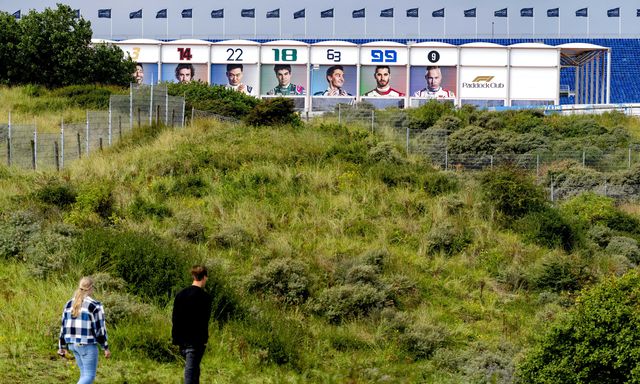 Also read: Environmental movement loses case, Zandvoort F1 race can continue
On Tuesday, the judge ruled in summary proceedings that the Formula 1 race can continue. "After that verdict, the threats fell back to name-calling," Vollenbroek responded on Wednesday. "But if the judge had canceled it, we would have had to take further safety measures. By email and social media, they send the most disgusting things to you. Before the hearing of the summary proceedings, we were informed that a price had been placed on my head." The environmental activist has not filed a report against the threats, but is in contact with the police.
'moral vacuum'
He believes the threatening words fit in a heated climate that was partly created by politicians. "This should not be possible in a constitutional state," says Vollenbroek. "These threats show that we as a society have bottomed out. Over the past decade, a moral vacuum has emerged. Politicians can be blamed enough for that."
He mentions the recent protest actions in Harskamp as an example, where racist slogans were uttered after Afghan refugees were housed there. "The government hardly condemns that. If Rutte does not set a good example, then nothing can be expected from citizens themselves. We are slowly living in a banana republic. After ten years of Rutte, the Netherlands is in a moral bankruptcy."
Also read: The Council of State saw the umpteenth trick of the government in the nitrogen program
Nitrogen
The threats do not affect the social involvement of the environmental activist, who via MOB previously forced the Council of State to do more to reduce nitrogen emissions. Nitrogen was also the stumbling block for his organization to challenge the passage of the GP. According to Vollenbroek, the event is bad for nature in the area. However, the judge ruled that the GP can continue.
The environmental organization is still in proceedings on the merits against the GP. "We're just going to continue this. We receive support from all corners of society. In addition to the threat emails, there are also massive statements of support and donations from concerned citizens."
---