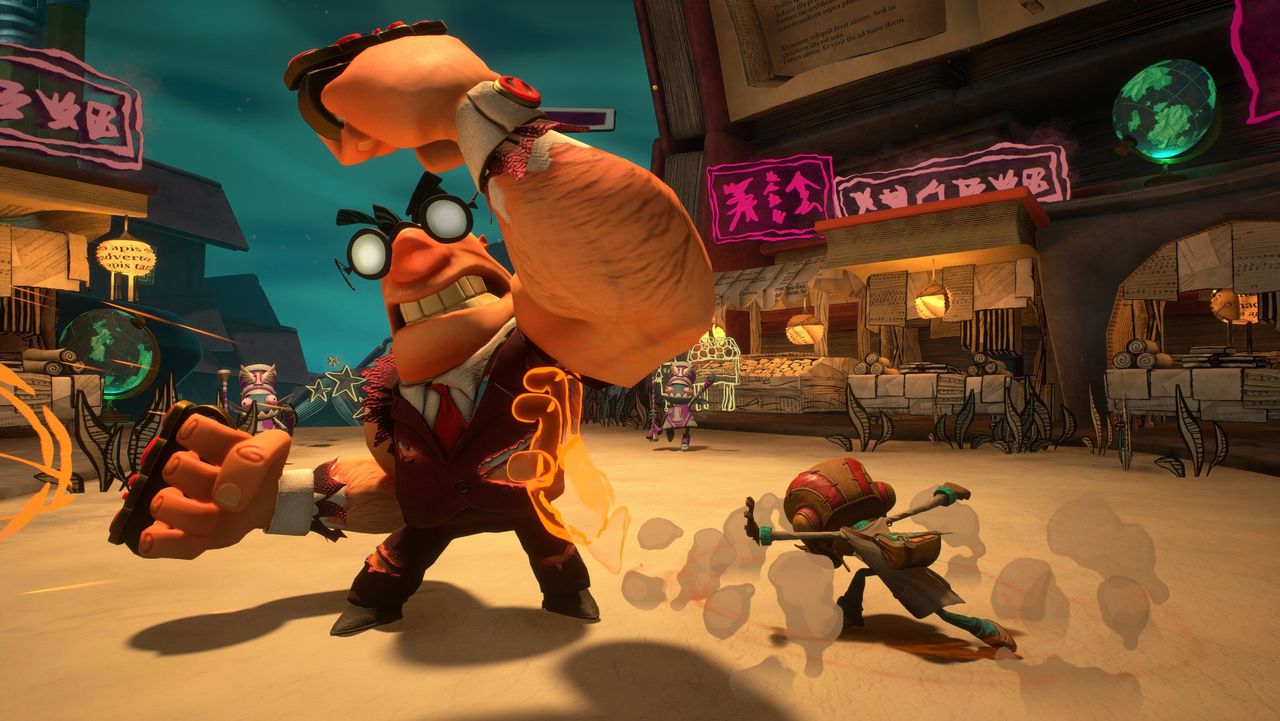 Psychonauts 2
Door: Double Fine
Publisher: Microsoft Xbox Game Studios
For: PlayStation 4 / 5, Xbox One, X|S and Game Pass, PC.
59,99 euro
●●●●●
When the first installment of the Jungian psychology game series Psychonauts came out, no one had an iPhone to play games on, the international game market was one-fifth of what it is today, and the concept of "independent game maker" was misunderstood. As a game by a small team without a major publisher, and with a relatively artistic approach, Psychonauts (2005) was an outsider, and a financial downer for maker Double Fine. But Psychonauts also ended up on all lists of the best games of all time.
Double Fine has fought for fifteen years for this successor to the story of the young acrobat Razputin. Due to his psychic powers, he is accepted into the Psychonauts spy group, but he struggles to connect. Then he accidentally stumbles upon the plot of a mysterious villain who wants to bring the notorious war criminal Maligula back to life. Raz must enter many brains, resolve his targets' psychological complaints, and stop Maligula.
Potato with body
Psychonauts' style remains incredibly charming. Everything looks like it's made up of piled-up clay shapes; Raz is a potato with a body underneath. Objects are sometimes 'flattened' into pieces of paper in three-dimensional space. Every spirit world you enter is a feast for the eyes, from the bizarre dental brain full of braces to the aesthete who sees life as a psychedelic concert. You can wander in wonder for hours in the colorful brain worlds of Psychonauts 2, looking for loose, often funny concoctions of the brain owner.
The climb, jump and fly is not as smooth as it could be, but works fine; Ditto for the somewhat simple fights. Annoyingly, the number of powers you get is much larger than the number of buttons at your disposal. You have to stop and switch the game every time during the game. There's something to be said for every power, from stopping time to seeing through someone else's eyes – but Double Fine could at least have come up with a more convenient way to get you to switch gears.
Sometimes Psychonauts 2 feels dated. The game seems very afraid that you do not understand how it works and continues to give you hints; the cast of characters is too big. Small beer. The eccentric dreaminess makes a Psychonauts game, and after fifteen years, designer Tim Schafer and his Double Fine still know exactly how to do it.
---