"Then you called. At that moment I also understood that it was not just to catch up," Royce de Vries told Khalid Kasem. It was about the minutes on the evening of July 6, when he had just heard the rumor that his father had been shot in the street.
Indeed, it was no regular interview between an interviewer and a guest. Debuting talk show host Kasem and the son of crime reporter Peter R. de Vries are friends and had a law firm together, in which father Peter was also involved. It resulted in a conversation that felt unnatural and genuine at the same time.
De Vries was already earlier on this Tuesday evening interviewed in RTL Boulevard, but he told Khalid & Sophie (BNNVARA) in more detail about, for example, the hospital stay in the hours after the attack: "I don't remember by God how long we were there: half an hour, a hour or two hours until a doctor came in."
Not your football qualities
Kasem tried not to drive his friend to tears, although De Vries had a hard time talking about his father's suicide note. He had given it to his intimates ten years ago to read in case "something" should happen. A salient detail was that De Vries – dedicated in everything he considered his task – regularly sent an update of the letter. The last version was from December last year.
That dedication was also evident in an anecdote about Royce's eighteenth birthday, when his father asked him to guess the similarity between Patrick Kluivert, Jaap Stam, David Beckham and Royce himself. "Those weren't your football qualities", Kasem joked as only a friend would dare at such a moment. The agreement turned out that the one-off father, who advertised himself as 'Peter R. de Vries, football journalist', had written a 'football biography' for his son, containing all their joint adventures on and around the field.
Perhaps the most moving thing was the devotion to duty with which the children of Peter R. de Vries try to do justice to their father's work six weeks after his death. While Royce was on television, his sister Kelly spoke to Tanja Groen during a silent march. On Wednesday, Royce will join the family of Nicky Verstappen to the appeal in that murder case. Previously, they clamped down on Minister Grapperhaus: the family only wanted to cooperate in an investigation into their father's security, if that would be extended to everyone around crown witness Nabil B. In RTL Boulevard, Royce de Vries judged harshly about how security around the crown witness deal had been handled. .
nice friend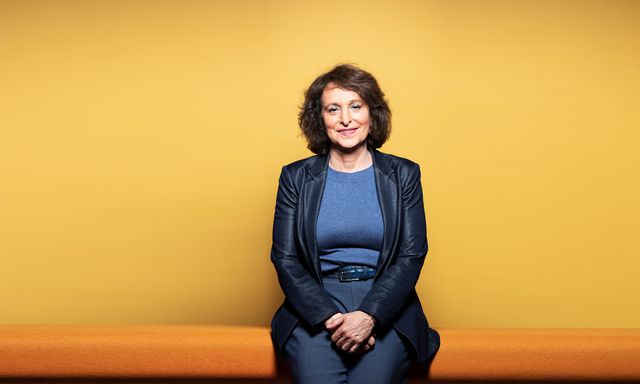 Also read: NPO chairman Shula Rijxman about the Kelder affair: "I will not hesitate to intervene"
At the end of Khalid & Sophie you definitely got the impression that Royce de Vries has a good friend in Khalid Kasem, but not much can be said about the journalistic qualities of the novice presenter. The conversation on Tuesday was personal and intimate, but professionally it mainly concerns the question of whether an interviewer is able to create an atmosphere of trust with a stranger. By inviting a friend and ex-business partner of the host, Khalid & Sophie were already moving beyond the confines of journalism – coincidentally a few hours after NPO boss Shula Rijxman announced the importance of independence in her organization in her 'season opening'. emphasizes.
In the journalistic first part of the broadcast, Kasem showed himself to be an alert interlocutor of writer Roxane van Iperen, although the interview (about Afghanistan and Rwanda) was crumbled because no fewer than four films were started. A debuting presenter must free himself not only from nerves, but also from the constricting ties of the script.
Newsletter NRC Viewing Tips
What should you watch this week? Tips for exciting programs, series and movies
A version of this article also appeared in NRC Handelsblad on 1 September 2021
---