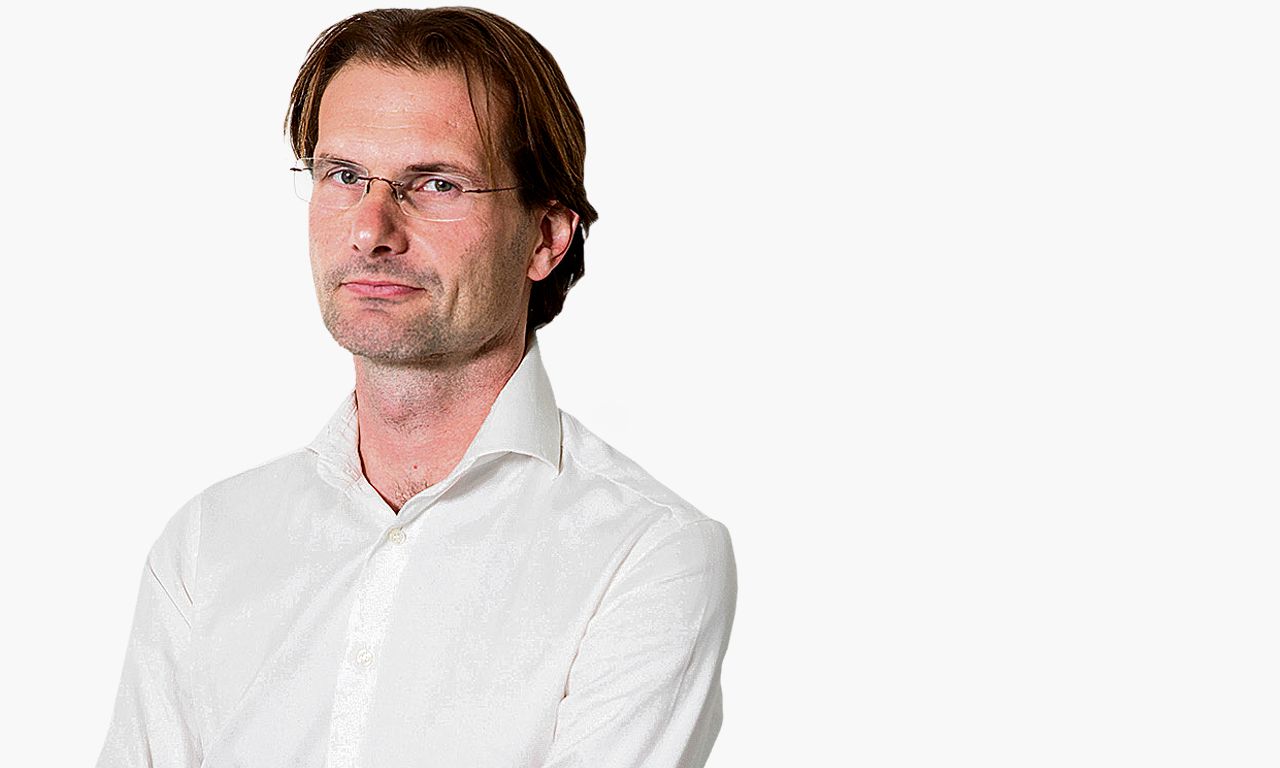 How do you chase students out of the grass? Leiden University knows it well: by removing that grass. On the Sterrenwachtlaan, an excavator is digging up the last meters of riverbank grass, between the jetties and the backyards of the brand new mansions.
Four gardeners place the last bedding plants in the churned up earth. Further on, a sprinkler that sprinkles White Singel water over fresh blades. This idyllic bank, next to the Sterrewacht domes, is not only university grounds, but also part of the new, wildly popular Singelpark.
The opening of this was well aimed, just before the second wave, so that it became the lockdown hit of the wider area: six kilometers of walking park, cleverly connected by new bridges and quiet picturesque streets that suddenly were not so quiet anymore. Certainly not if students have used it as a city beach for an evening. Then the residents could go around with the garbage bag after a sleepless night. So now: petunias and begonias as picnic scarers.
A little further on, on the 5th Binnenvestgracht, they can also talk about it. The serene, narrow quay along the city wall and beautifully opposite the Hortus was always such a secret place where you could amaze visitors from elsewhere. Now residents are complaining in a letter to the city council about "dogs pissing on facade gardens", passers-by who sit on planters and peek inside, and so on.
Some have partially covered their windows with transparent foil. It is therefore narrow. You have to pass by their benches and garden tables, it feels really embarrassing.
However, I notice something strange. No one I speak to wants to criticize. Nobody wants to be known as a jerk who begruds the city its showpiece, this cute citizens' initiative, carried by volunteers. From a garden, a woman hastens to say that those flowerbeds of hers were not necessary. A bit of excitement is part of it, right? Yet the university did so at the insistence of residents.
Is this a new phenomenon: privacy shame? Anyone who, in this age of accessible, open and inclusive, still stands up for their own view, tranquility or green space, is suspicious.
That shame is unjustified. There was nuisance from walkers throughout the Netherlands. That was probably a passing corona grill, but this Leiden round may well be a keeper. International tourism will soon be added. The fate of idyllic streets is that they go after Volendam and Giethoorn as soon as city marketers notice how idyllic they are.
Precisely if you want to keep it cute, you have to limit the run-up now. In this part, several gates will close, from 11 pm. If I were in the shoes of those residents, I'd say: from two o'clock in the afternoon. Shut those gates. Let a hundred flower beds bloom.
Christian Weijtst writes a column here every Friday.
A version of this article also appeared in NRC in the morning of June 11, 2021