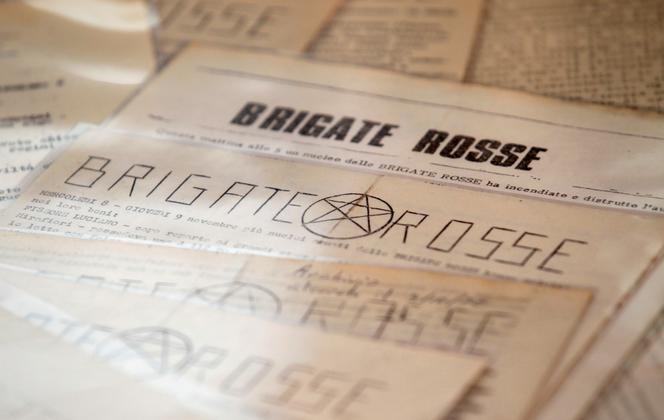 There had been tremors for a few weeks, such as the announcement that a new twist was in the air. Among those close to the former Italian far-left militants who took refuge in Paris, we have long been used to watching in the Italian press for the slightest allusion, the slightest indication of behind-the-scenes negotiations between the French and Italian governments, which could mean new threats to former activists threatened with extradition. We are wondering : " Do you have news ? " at the slightest news in a confidential journal, we build up theories from almost nothing … But since March, the press articles have multiplied, and the clues have become a little more tangible.
However, no one expected an operation of the magnitude of the one carried out by the anti-terrorism sub-directorate of the judicial police, Wednesday, April 28, at 6 a.m. At the same time, seven people, including former members of the Red Brigades, sentenced in Italy to heavy prison terms for terrorist acts committed during the 1970s and early 1980s, were arrested, following requests Italian extraditions transmitted on April 22 by the Ministry of Justice. They are called Enzo Calvitti, Giovanni Alimonti, Roberta Cappelli, Marina Petrella, Giorgio Pietrostefani and Narciso Manenti, Three other people (Maurizio Di Marzo, Luigi Bergamin and Raffaelle Venura), also targeted by the arrest warrants, were not at their home when the police came. They are actively sought after.
Read also
Who were the Red Brigades, of which former members have just been arrested in France?
"The Mitterrand Doctrine"
Immediately after the announcement of this crackdown, the Elysee said that the decision to transmit these ten names to the prosecution was taken by Emmanuel Macron himself, based on the initial requests from Italy, while specifying that this decision "Strictly adheres to the Mitterrand doctrine", which offered the "brigadists" asylum in France in exchange for their renunciation of violence, if they had not been guilty of blood crimes.
How can the President of the Republic support the Italian extradition request by claiming a "doctrine" usually invoked by the defenders of the "brigadists", for the opposite reasons? This is because this notion, insufficiently defined, has often been called into question. "Let's say it's a multi-use doctrine", euphemized Jean Musitelli, diplomatic adviser to François Mitterrand from 1984 to 1989, that is to say at the time when this "doctrine" (which was not one) was developed.
You have 69.42% of this article left to read. The rest is for subscribers only.