Support for the monarchy is under pressure
Support for the monarchy is under pressure compared to previous years. This is evident from the annual poll on King's Day, carried out by market research agency Ipsos on behalf of the NOS. The research shows that support for the monarchy has declined significantly. In recent years, between 74 percent (in the inauguration year 2013) and 65 percent (in 2016) of those questioned thought that the Netherlands should remain a monarchy. That is now 58 percent.
Also, more respondents (27 percent) said than in the past nine years that they find a ceremonial monarchy more desirable than the current form of government, although it is still preferred by 39 percent of the respondents. 15 percent said they would rather have a republic headed by an elected president; last year it was 12 percent.
Support for the monarchy is, as always, lower among young people than among older people, but support has fallen among all age groups. For the first time since 2013, support among people over 55 fell below 70 percent.
Also read: The temptation of King's Day is greater than last year

Trust king
Confidence in the king has also fallen compared to last year: from 76 to 57 percent. That is an increase compared to December (47 percent). Then Ipsos also asked the confidence question, on behalf of News hour and a connection was made with the strong criticism that Willem-Alexander received after his interrupted autumn holiday to Greece, shortly after the cabinet had called on the Dutch to stay at home because of the corona crisis.
Satisfaction with how Willem-Alexander functions has remained relatively stable: 58 percent is still (very) satisfied. However, the group that says they are 'neither satisfied nor dissatisfied' has increased from 17 percent to 28 percent.
The fact that the oldest child of the king is automatically heir to the throne can also count on less support than a year ago: 55 percent think that this construction should continue, compared to 63 percent last year. A small majority of the Dutch, 52 percent, think that Amalia should perform in public more often after her 18th birthday in December. 72 percent of the respondents say the allowance they will receive, of more than 1.6 million euros, is too high.
It is also remarkable that four out of ten Dutch people want the King to play a role again in the formation of a new cabinet; last year this was 33 percent. Since 2012, the House of Representatives has taken the lead in the formation itself.
Welcome to this blog
Here likes NRC the news about King's Day. Due to the corona crisis, the holiday looks different than usual for the second year in a row. For example, events are prohibited, the distance rules still apply and the national government advises Dutch people to stay close to home.
However, there are all kinds of online programs to follow – from online performances in the virtual Vondelpark in Amsterdam to one briefschrijfactie to the royal couple and a online concert with several well-known Dutch artists. More is possible for children: all kinds of offline activities have been devised for them and playgrounds have been called upon to open their doors.
Unlike last year, the royal family will visit a Dutch city this year. King Willem-Alexander, Queen Máxima and their daughters Amalia, Alexia and Ariane are going to Eindhoven later today. This visit can be followed live at the NOS.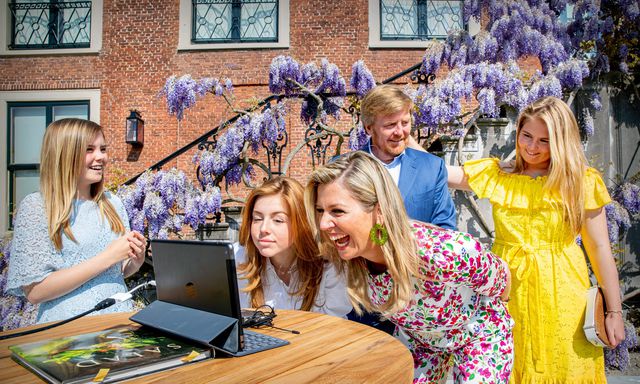 Also read: The digital royalty is less touchable